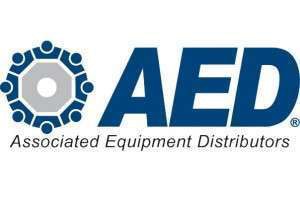 The Associated Equipment Distributors (AED) Summit and Construction Dealer Expo (CONDEX) begins today at the Hyatt Regency Chicago and includes multiple association committee meeting opportunities an dealer education sessions.
The general sessions will include presentations from Richard Picciotto, FDNY Chief & Highest Ranking Firefighter to Survive the World Trade Center Collapse and Daymond John, ABC's "Shark Tank" and founder & CEO of FUBU. Former Vice President Dick Cheney also will make a presentation during dinner on Jan. 12.
Included below is the schedule covering Jan. 10-13. Click on the links below to see the full schedule and descriptions of the Professional Dealer Education Sessions.
Jan. 10 schedule:
7 a.m.-evening – dealer meetings
12-5 p.m. – Registration
1-4 p.m. – Professional Dealer Education Sessions (full schedule here)
1:30-3 p.m. – Manufacturers Advisory Group
2-3 p.m. – AAG Committee Meeting
4-5 pm. – Annual membership meeting
5-6 p.m. – President's VIP Reception
6-9 p.m. – AED Foundation Gala & 10 Annual Live Auction, presented by the AED Foundation and Ritchie Bros. at Untitled Supper Club
Jan. 11 schedule:
7:30 a.m. – 3 p.m. – Registration
8:30-10 a.m. – Opening General Session, Richard Picciotto, FDNY Chief & Highest Ranking Firefighter to Survive the World Trade Center Collapse
10 a.m.-3 p.m. – CONDEX
12-1 p.m. – CONDEX Luncheon
2:45-4 p.m. – Professional Dealer Education Sessions (full schedule here)
4:15-5:30 p.m. – Professional Dealer Education Sessions (full schedule here)
5:30-6:30 p.m. – PAC Reception
9-11 p.m. – Summit Celebration
Jan. 12 schedule:
6 a.m. – Fun Run
7:30 a.m. – 2 p.m. – Registration
8:30-10 a.m. – General Session, Daymond John, ABC's "Shark Tank" and Founder & CEO of FUBU
10a.m.-2 p.m. – CONDEX
10:30-11:30 a.m. – Emerging Leaders Council Meeting
12-1 p.m. – CONDEX Luncheon
12:45-1:45 p.m. – Small Dealers Committee Meeting
2-3:15 p.m. – Professional Dealer Education Sessions (full schedule here)
3:30-4:45 p.m. – Professional Dealer Education Sessions (full schedule here)
5:30-6:30 p.m. – Vice President Dick Cheney VIP Reception (invitation only)
6:30-8:30 p.m. – An Evening with Vice President Dick Cheney (dinner and presentation)
Jan. 13 schedule:
8-10 a.m. – Farewell Coffee