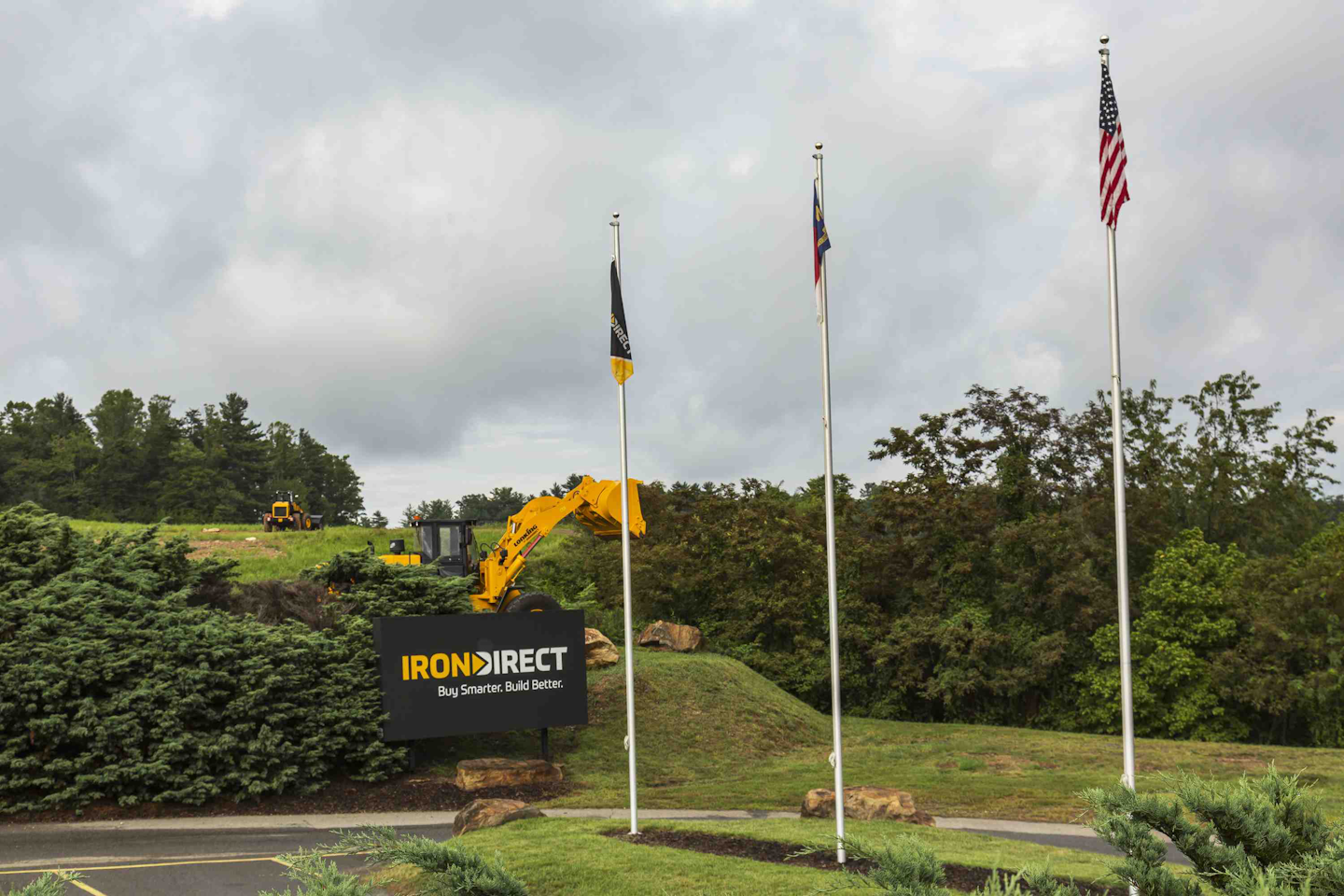 Online equipment seller IronDirect has officially opened its Customer Experience Center in Asheville, North Carolina, most recently holding a dealer recruitment event in mid-December.
The facility, encompassing 100-acres, is designed to allow customers and dealers to "operate and evaluate" equipment from the equipment brands the company offers, including Berco, Lonking, Paladin, Sakai and Shantui.
IronDirect reports up to 300 people can be hosted at the site, which includes a 9,600-square-foot indoor product pavilion, deck, grandstand and staged worksites for indoor, outdoor and virtual product demonstrations.
"Our new center features new technologies, best-in-class equipment and industry expertise to deliver a great experience for our prospective customers, dealers and sales partners to learn more about the benefits and convenience of the IronDirect e-commerce business model and how this is changing our industry," says Joe Krider, IronDirect's vice president for revenue and growth. "Visitors from around the world can inspect a wide range of machines, kick the tires and dig in the dirt – either in-person, or by leading their own virtual demonstration using the latest live video technology hosted by IronDirect."
The company says the facility is open 9 a.m. to 5 p.m. ET, Monday through Friday, except for holidays, and visits can be schedule here or by contacting Justin Pike, sales director, at justin.pike@irondirect.com or 828-337-9912.