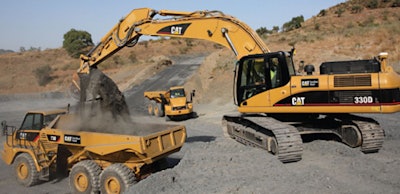 San Diego, California-based dealer Hawthorne Cat has named Chandra Ramamoorthy as director of product support operations, with responsibility over its corporate product support, sales, service and parts.
Ramamoorthy has an extensive background with Caterpillar, having most recently served as commercial manager for productivity solutions in the Cat Jobsite Solutions Group. From 2011-2015 he worked as a solutions implementation manager for Western dealers, and from 2006-2011 served as parts and service operations manager for Western dealers. He also was a senior research engineer for the company.
"Chandra's experience with process optimization, solutions development, dealer operations, and most importantly customer experience is a perfect fit." Hawthorne Cat chief operating officer Dave Ness says. "He will help lead our product support teams to the next level and we're happy to welcome Chandra to the Hawthorne family."
Hawthorne Cat is the authorized Cat dealer for construction and power equipment for San Diego, Hawaii, Guam, Saipan and American Samoa.