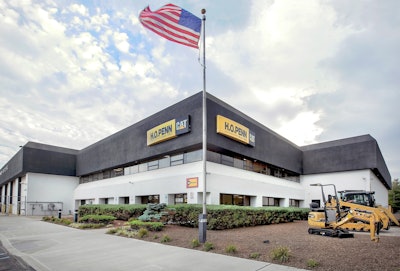 Stalco Construction has completed the expansion and renovation of the parts and service departments and rental area of 93-year-old H.O. Penn Cat.
The company renovated 5,000-sq.-ft. of the first floor of H.O. Penn's site in Holtsville, N.Y. on Long Island.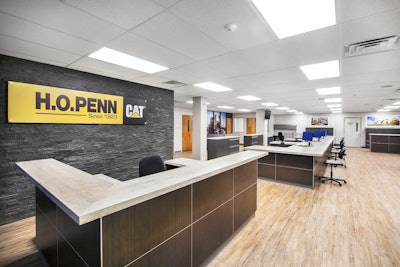 "The renovation has significantly improved the quality of our customers' experience and allowed us to upgrade the point of sale area. Equally important, the renovation improved the work environment for our personnel," says H.O. Penn General Parts Manager Liza Katz.
"Stalco accelerated the project's construction schedule to limit disruptions to H.O. Penn's operations," says Stalco Principal Kevin G. Harney. "For example, the service department was completely renovated during one weekend."
Rosebery Architectural Studio served as the architect for the project and reworked the layout to improve efficiency.
"It lacked a defined reception area, the retail section was hidden, and it didn't allow for proper customer traffic control," says Jack Rosebery, principal of Rosebery Architectural Studio. "Our design work focused on improving the functionality of the space, giving it a modern and open feel, and highlighting the firm's affiliation with Caterpillar through branding, color, and materials selection."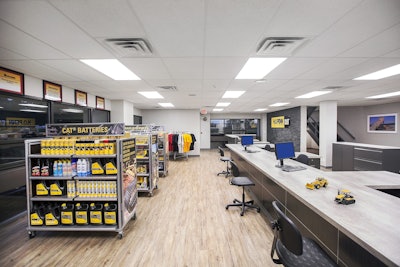 Those entering H.O. Penn enter the retail and parts departments through a main reception lobby that includes a new reception desk, finishes and a 9 high by 12 feet wide stone feature wall placed behind the reception desk that features the company's logo.
Work in the parts department including demolition of offices and retail area, followed by installation of a "storefront-type" entrance, retail section, customer support counter and office for the parts manager. The sales floor now has seven desks for sales staff.
"The construction team had to address several logistical challenges," says Stalco Project Manager Jason Vasquez. "The service office could not be shut down during the regular operation hours. To accommodate H.O. Penn, Stalco performed demolition on Friday evening and completed the renovation and finishes of the entire service department on Saturday and Sunday. The department resumed its operations on Monday morning without any interruptions."