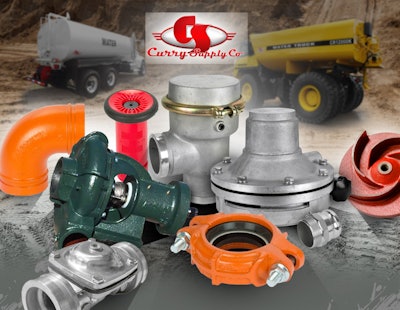 Curry Supply, Martinsburg, Pennsylvania, is expanding its parts and components distribution network and is adding 32,000 square feet of warehouse and office space capacity to its East Freedom location. The facility is expected to be complete late summer.
The company, which manufactures service vehicles for the construction, rental, mining, oil and gas, and waste industries, says the expansion will allow it to carry larger in-stock parts inventory for those vehicles including on- and off-road water trucks, mechanics trucks, fuel/lube trucks, rail gear tucks, vacuum trucks, winch trucks, dump trucks and crash attenuator trucks.
"We have experienced exceptional growth over the past few years," says Curry Supply President Jason Ritchey. "With that type of growth, it is imperative that we provide an industry-leading level of post-sale support to our customers. Hence the need to expand our facilities to house an even greater volume of replacement parts."
Curry Supply was established in 1932 and offers nationwide inventory, in-house shipping and financing and field service capabilities.