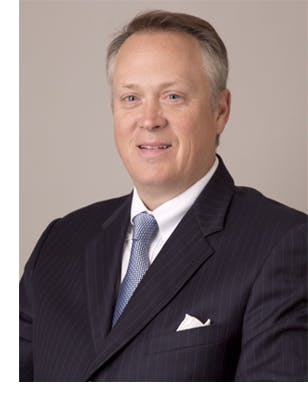 Volvo Construction Equipment has named former Mack Trucks president Stephen Roy its next president of sales for North America and Latin America.
Roy, who has been with the Volvo Group since 2007, will take on the new position September 1. He will be based in Shippensburg, Pennsylvania, and report to senior sales vice president Tomas Kuta.
In addition to president of Volvo subsidiary Mack, Roy has served as the senior vice president of aftermarket and soft products in Volvo's commercial truck operations and as the vice president of business development at Volvo Financial Services.
Prior to his time at Volvo, Roy served in sales positions at Cargill Leasing Corp. and Navistar.
"With his background in sales, customer support and equipment financing Stephen brings with him an almost unique understanding of the challenges our customers face in the Americas," Kuta said in a prepared statement. "I have every confidence that he will continue the good work of his predecessor Goran Lindgren, whom I thank for his tremendous efforts, in growing our market share through meeting the needs of our customers."
Roy earned a bachelor's degree in Agricultural Mechanization Technology from the University of Georgia and a master's in business administration from Wake Forest University.