Terex Trucks launches Used Trucks website
Terex Trucks has partnered with Machinery Trader to develop a used trucks website which enables dealers to upload and advertise pre-owned trucks and construction equipment.
Features on the website include an equipment search function, a dealer locator and a tool to receive free shipping and financing quotes.
The new tool follows the recent launch of the truck manufacturer's website.
Best Line Equipment becomes Morbark Tree Care Products
Morbark, a manufacturer of tree care, forestry, sawmill, and wood recycling equipment has signed a contract adding Best Line Equipment as the exclusive Morbark tree care products dealer for the Philadelphia area as well as Western Pennsylvania.
Best Line also becomes a Boxer Equipment distributor.
J.W. Speaker celebrates 80 years
J.W. Speaker, founded in July of 1935 by John W. Speaker, began as a manufacturer of automotive repair parts; including, radiator fronts, car mirrors, repair kits and automotive lighting.
In the early 1940's J.W. Speaker developed the Heatab miniature stove and the "P38" GI can opener. Both were widely used during World War II and for several decades after by the U.S. military.
In 1960, J.W.'s son, Jack, lead the company to shift its focus to original equipment manufacturer (OEM) vehicle lighting. Since then, J.W. Speaker has evolved into a lighting manufacturer specializing in quality lighting products for OEMs and aftermarket customers around the world.
Today, J.W. Speaker is still a family-run business and is led by John's grandsons, Tim and Jamie Speaker.
Surround Technologies and Advanced Flow Systems expand manufacturing capacity
Surround Technologies and its sister company Advanced Flow Systems, part of the AdvanTecGlobal Innovations, have added new equipment, staff and has also expanded manufacturing capacity to meet increasing customer demand in the areas of custom enclosures, pipe welding, and other industrial contract manufacturing projects.
The management team has successfully completed a plan to double manufacturing capacity.
New sales representatives join Southeastern Equipment
Southeastern announced the addition of two new sales representatives.
TJ Gleason has joined the company as sales representative at the Perrysburg, Ohio branch. His responsibilities include selling the equipment lines that the branch represents, which include Case, Kobelco, Etnyre, Bomag, Terex, Eager Beaver Trailers and Gradall.
Prior to joining Southeastern, Gleason worked as shop manager in his family's construction business for more than eight years.
Chris Holter has joined the company as an outside sales representative at the Gallipolis, Ohio branch. His responsibility is selling the equipment lines that the branch represents, which include Case, Kobelco and Gradall.
Prior to joining Southeaster, Holter was a farm manager in West Virginia.
More than 100 students graduate from Peterbilt Technician Institute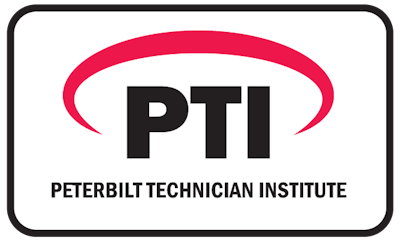 The Peterbilt Technician Institute reached a milestone this month by graduating more than 100 students through the program and into service technician careers throughout the Peterbilt dealer network.
The graduating class this summer is from PTI's location in Lisle, Illinois, and is the third group to graduate from there. PTI also trains students in Dallas. Between the two locations, PTI has graduated 10 classes of students.
Donaldson to acquire Industrias Partmo in Colombia
Donaldson Company has entered into an agreement to acquire 100 percent of the shares of Industrias Partmo. Partmo is a manufacturer of replacement air, lube and fuel filters in Colombia.
Rogers Brothers launches new website in celebration of 110th anniversary
Rogers Brothers announced the launch of its new website. The site was updated in celebration of the company's 110th anniversary and is designed to help customers make well-informed decisions in the purchase of a trailer that will best meet their hauling needs.
Atlas Copco ranked Top Industrial Company
Atlas Copco was ranked 11th in the world and highest in the industrial sector by Newsweek Green Rankings.
Newsweek Green Rankings uses data from Bloomberg's Professional Service which include sustainability information from over 5,000 public securities and CDP, an international nonprofit that helps companies measure, disclose, manage and share vital environmental information. Qualified companies are scored against eight key performance indicators based on the companies' publically available data.
Earlier this year, Atlas Copco was recognized by the United Nations for its climate initiatives, including its goals to decrease carbon emissions, during the agency's major conference on climate change. Atlas was also listed as one of the world's most sustainable companies in the annual Global 100 index.
NRMCA restructures departments
The National Ready Mixed Concrete Association restructured its promotion, technical services, and sustainability departments. The National Resource Directors Division will be retitled as Local Paving. The Sustainability Division will be renamed the Structures Promotion and Sustainability Department.
Brian Killingsworth was named Senior Vice President/Division Head Local Paving. Killingsworth joined NRMCA in 2011 and has over 20 years of experience in the pavement engineering business.
NTEA announces new director of fleet relations
The Association for the Work Truck Industry appointed Christopher Lyon as director of fleet relations. He will replace Bob Johnson who has been with the company for more than 11 years.
Lyon was selected for this position based on his extensive industry knowledge and fleet experience. He previously served as national manager of fleet technical support for Verizon Communications.