Welcome to the Dealer News Roundup, your one-stop shop for all the moves going on inside the heavy equipment distributor industry. We post a new edition just about every week with news on hires, promotions, new locations and expansions. Check back for a new edition every week!
Ditch Witch honors top 10 dealerships for superior product support and service

Ditch Witch has announced the top 10 dealerships for exceptional product service and support in 2013. The company recognizes dealerships annually that show the highest level of product support in the Ditch Witch organization.
The 2013 top 10 service and support dealers are: Ditch Witch of North Carolina, Ditch Witch Mid-South, Ditch Witch of North Dakota, Ditch Witch Sales Inc., Ditch Witch UnderCon, Ditch Witch of Minnesota, Ditch Witch of Virginia, Ditch Witch Northwest, Ditch Witch of Oklahoma & Arkansas and Ditch Witch Sales of Michigan.
Shan Kirtley, vice president of sales and marketing says that these dealerships have provided consistent commitment to customers which in turn, makes them productive.
Doosan adds new authorized dealer in Ontario

Doosan has expanded its dealer network with the addition of Hartington Equipment. The dealer has two locations: Hartington and Perth, Ontario. Hartington will provide Doosan sales, service and parts.
Hartington Equipment was established in 1958 and has expanded since then. With over 50 years of industry experience, Hartington has built a family business with personal service. Hartington Equipment carries a vast selection of parts on site and offers mobile on-site repairs, as well as a pickup and delivery service.
The company will distribute Doosan heavy excavators and wheel loaders throughout the Kingston area and eastern Ontario.
JLG names four to key positions in aftermarket organization
JLG Industries has promoted several company veterans and reorganized critical customer-facing positions in its Ground Support aftermarket organization.
Brent Miller was named JLG vice president of aftermarket sales, North America, and will lead sales and distribution efforts across the region. Miller joined JLG in 2003 and most recently served as district sales manager in the southern central United States.
Tood Earley has been promoted to JLG director of sales in remarketing. Earley will be responsible for used equipment sales and reconditioning services and manage rental fleet, service and repair, and the service provider network. Earley will also oversee branch service managers and customer support representatives in Houston, Riverside, California and Bedford, Pennsylvania facilities.
Mike Thomas has been promoted to JLG service manager for North America. Thomas will expand the JLG Service Provider program and drive revenue streams at the Houston, Riverside and Bedford locations.
Travis Myers is now JLG director of customer support and aftermarket development in North America. Myers will be responsible for all customer or advocate support, the service contact letter and data management for support personnel activity in North America.
Hyundai Construction makes David Lynes regional sales manager

Hyundai Construction Equipment has appointed David Lynes as regional sales manager for the Great Lakes region. Lynes has more than 20 years of experience in the heavy equipment industry.
In his new position, Lynes will focus his efforts on sales in the Great Lakes region and grow business in the governmental marketplace.
Lynes holds a bachelor's degree from Governor's State University and lives in Kewanee, Illinois with his wife and four children.
Talbert Manufacturing names 2013 Top Dealer and Most Improved Dealer
Talbert Manufacturing has named its 2013 Most Improved Dealer, Best New Dealer and overall Top dealers. The 2013 Most Improved Dealer is ILoca Services, a high-volume new and used trailer dealer based in Aurora, Illinois.
ILoca operates a full-service repair facility with mobile repair trucks and a nationwide parts shipment warehouse, as well as lease a fleet of more than 1000 van, flatbed, refrigerated and lowboy trailers in the midwest. In 2013, ILoca expanded its facilities to offer additional parts and services. They have made one of the most significant jumps in trailer sales during the year.
Talbert's Best New Dealer is Lynch Chicago in Bridgeview, Illinois. Lynch is one of the biggest towing equipment distributors in the country. With a second location in Waterford, Wisconsin, Lynch provides trailers for towing and recovery as well as heavy hauling. The company also made Talbert's Top Dealer list for 2013.
The 2013 Top Dealer award goes to Hale Trailer Brake & Wheel in Vorhees, New Jersey. Hale has the Top Dealer for seven years straight. The company sold more Talbert equipment than any other dealer in North America.
Other Top Dealer winners include Alamo City Trailer Sales, Preferred Lowboys, Leslie Equipment Company, Columbus Equipment, Freightliner of Grand Rapids and Lucky's Trailer Sales.
IMT introduces new distributor in North and Eastern Texas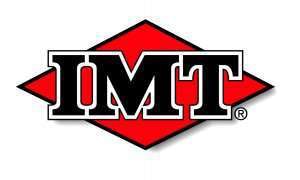 Iowa Mold Tooling has added Custom Vehicle Solutions to its distributor network. Headquartered in Denton, Texas, Custom Vehicle Solutions serves IMT customers in north Texas to southern Arkansas, north and southwestern Louisiana, and southeastern Texas.
Custom Vehicle Solutions specializes in highly customized truck modifications and installations for any industry. The company now offers an extensive line of IMT equipment including mechanic trucks, telescopic cranes, lube trucks and lube skids, air compressors and articulating cranes. They also provide IMT parts and service.
The Denton shop is located near a Peterbilt Motors Company manufacturing facility, making its location beneficial to customers. The Houston location offers many services for different industries including a specialization in oilfield applications.
Hyundai Construction makes Team Boone authorized dealer in Kentucky

Hyundai Construction Equipment has appointed Team Boone to their expanding dealer network. Team Boone will provide sales and service of Hyundai equipment from their location in Bardstown, Kentucky.
Team Boone will carry Hyundai's full-line of construction equipment which includes wheel loaders, crawler and wheeled excavators, mini-excavators and skid-steers. The full stock of Hyundai equipment will be readily available for rent or sale.
Team Boone's staff has been trained in the application, sales, parts and service of Hyundai Construction Equipment and offers prompt and professional parts and service support to its customers.
Morbark adds to its Boxer Equipment distributor network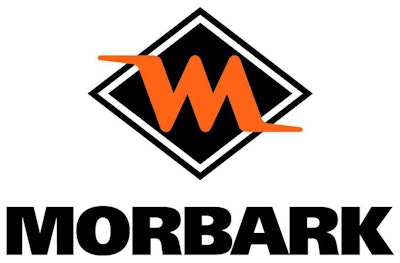 Since acquiring the Boxer Equipment line of compact utility loaders from Mertz Manufacturing, Morbark continues to expand its distributor network domestically and internationally. Distributors signed in the last eight months include Cardinal Equipment, NCS Equipment, Super Rafts CC in South Africa, Zerkle Diversified Enterprises, Greenmen Machinery Company, Direct Edge Inc. and more.
Direct Edge Inc., Encon Equipment and Savannah Equipment Specialists are also authorized Morbark tree care equipment dealers. Goodfellow Corporation, James River Equipment and Roman S.A. carry both Morbark's tree care and industrial equipment product lines. Cardinal Equipment is an authorized industrial leader for Morbark.
A.E. Sales, Bob McClleland Sales Company and D.E. Smith Company have signed Manufacturer's Representative Agreements with Morbark to promote the Boxer line. A.E. Sales will will recruit sales to rental companies throughout Canada. Bob McClelland will be responsible for Missouri, Iowa, Nebraska, Kansas, South Dakota, Minnesota and southern Illinois. D.E. Smith is responsible for promoting the line in Ohio, Indiana, Kentucky and Michigan, excluding Isabella County.
SITECH construction technology dealer established in northwest Mexico
SITECH Noroeste joins the premier network of SITECH dealerships in northwest Mexico. SITECH represents Trimble and Caterpillar machine control systems for an entire fleet of heavy equipment regardless of machine brand. Trimble's portfolio of Connected Site solutions – site positioning systems, construction asset management services, software and powerful wireless and Internet-based site communications infrastructure – is also included.
The professionals at SITECH can advise contractors on the appropriate construction technology solutions to use and can provide local customer service, personalized training and technical support. Contractors gain insight into their operations, enabling them to lower operating costs and improve safety, accuracy and productivity.
SITECH Noroeste will serve heavy civil construction contractors involved in a range of earthmoving applications including the construction of roads, highways, railways and airports as well as site prep for large commercial, industrial and residential projects. The facility will serve northwest areas of Mexico including the states of Baja California Sur and Sinaloa, along with Sonora east of Rio Sonoyta and the northwest portion of Baja California.