Welcome to the Dealer News Roundup, your one-stop shop for all the moves going on inside the heavy equipment distributor industry. We post a new edition just about every week with news on hires, promotions, new locations and expansions. Check back for a new edition every week!
JLG receives United Rentals Strategic Supplier of the Year award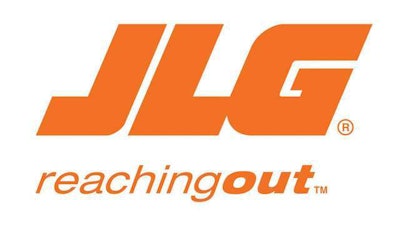 JLG was selected by United Rentals as "Strategic Supplier of the Year," an award they also won in 2010. JLG was judged and selected by United Rentals employees via an internal survey. The award also takes into account the company's impact on United Rentals' corporate objectives through the delivery of quality, service and efficiency.
United Rentals' award is in place in order to raise awareness of the key roles suppliers are playing in the company's success, reward and reinforce strong supplier partnerships, show that United Rentals values suppliers that help them, as well as to increase commitment from them.
"We are honored to receive the United Rentals Strategic Supplier of the Year Award," says Frank Nerenhausen, Oshkosh Corporation executive vice president and president of JLG. "This award is particularly meaningful to us, because we were judged by United Rental employees, and as such, it confirms that our customer-focused culture is both appreciate and achieving results as it provides our customers with unparalleled service, quality, and support."
Doosan adds new dealer in Bloomingdale, Georgia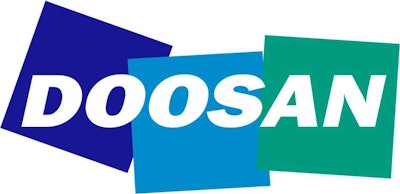 Doosan continues to expand its dealer network with the addition of Acme Operations' Bobcat of Savannah as its newest authorized sales, parts and service provider of Doosan equipment. The dealership is located in Bloomingdale, Georgia.
Acme Operations has six authorized Bobcat dealerships – Asheville, Greenville, Columbia, Spartanburg, Charleston and Savannah – that primarily serve compact equipment needs to customers throughout North Carolina, South Carolina and Georgia.
The dealership recently added Doosan to its product lineup which marks their entrance into the heavy equipment market after having success selling, servicing and renting Bobcat machines. Bobcat of Savannah will distribute Doosan heavy excavators, wheel loaders and log loaders.
Terex Cranes announces new vice president of sales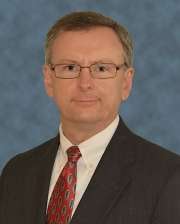 Steve Headden has joined Terex Crane as vice president of sales. Headden has been a part of Terex Aerial Work Platforms since 1999 in diverse customer centered roles such as director, business development, national account manager and regional sales manager.
This addition to the team speaks to the transition Terex has been making since 2013 towards a more regional based organization. The new structure gives customers the opportunity to contact local team members to assist with purchase and support for all product lines.
Headden will be responsible for leading the North American sales team, inside sales team, distributor development and work closely with manufacturing locations and customer support teams.
Curry Supply and Reading Truck Body partner up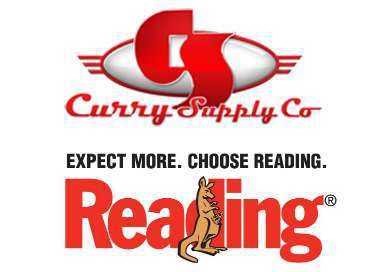 Curry Supply Company and Reading Truck Body have teamed up. Curry Supply will extend its commercial vehicle line-up into the light- and medium-duty service truck category, providing more resources, expanded product portfolios and market reach for customers.
For Reading Truck Body, the partnership aligns with goals set to strengthen the company's distribution channel. Brian Nadel, president and CEO at Reading Truck Body believes that teaming up with Curry Supply was an easy decision to make when considering the likeness of the two companies. He believes that because of this partnership, expanding internationally and supporting new industries will now be possible.
Jason Ritchey, president of Curry Supply, shares the same sentiment. He believes this will extend their portfolio of vocational bodies and the opportunities that will come from working with Reading Truck Body.
The announcement was made at The Work Truck Show, an event produced by NTEA, the Association for the Work Truck Industry.
Palfinger introduces new vice president of Omaha Standard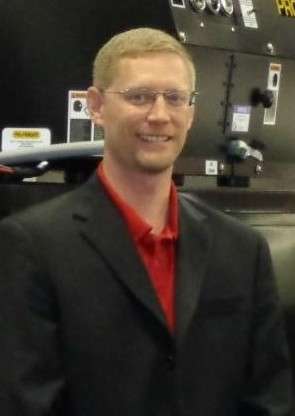 Jim Brown, previous product manager over Omaha Standard Palfinger products, has been named vice president of commercial products. Brown will oversee the engineering and customer related activities related to Omaha Standard Palfinger products.
Jim began his employment with Omaha Standard in 2000 as an inside sales representative. Since then he has held multiple positions such as a regional manager in 2002 and product manager in 2009. His role as product manager resulted in a largely expanded portfolio of innovative products.
As the "voice of the customer," Brown will lead the company's new product development as well as manage all commercial aspects of OSP's business.