Welcome to the Dealer News Roundup, your one-stop shop for all the moves going on inside the heavy equipment distributor industry. We post a new edition just about every week with news on hires, promotions, new locations and expansions. Check back for a new edition each week.
Bobcat introduces new dealer in Arden, North Carolina

Bobcat continues to expand its dealer network with the addition of Acme Operations' Bobcat of Asheville. They have joined the network as an authorized sales, service, parts and rental provider of Bobcat equipment. The dealership is located in Arden, North Carolina.
Acme Operations serves the compact equipment needs of customers throughout South Carolina, North Carolina and Georgia with their six authorized Bobcat dealerships which include Bobcat of Asheville, Greenville, Columbia, Spartanburg, Charleston and Savannah.
Bobcat of Asheville will distribute skid-steer loaders, compact track loaders, compact excavators, and utility vehicles as well as a variety of work-saving attachments.
Peterbilt names Jackson Group Peterbilt North American Dealer of the Year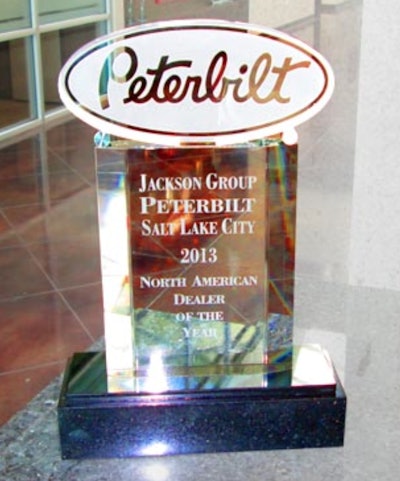 Peterbilt Motors Company named Jackson Group Peterbilt – Salt Lake City its 2013 North American Dealer of the Year. The dealership's performance, including a high level of customer satisfaction and growth in heavy- and medium-heavy duty truck sales, financing, leasing and parts sales, is perhaps more impressive because of its recent move into a new facility. This new facility happens to be one of the largest truck dealerships in North America.
Dealer principal Blake Jackson accepted the award during the annual Peterbilt Dealer Meeting held in Fort Worth. The meeting celebrated both dealer performance and Peterbilt's 75th anniversary.
Jackson Group Peterbilt operates 10 dealerships in Colorado, Idaho, Nevada and Utah. The company was founded in 1977 by Eric C. Jackson and is now owned by his son, Blake Jackson.
Flagler CE celebrates completion of renovations to its headquarters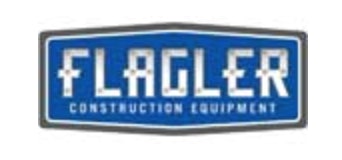 Flagler Construction Equipment recently celebrated the completion of renovations to its headquarters with the help of Jack and Todd Hoffman of Gold Rush, Discovery Channel's latest hit show. On February 13, three hundred guests visited the newly remodeled facility. The open house included lunch and tours. Guests also participated in testing out the Volvo CE wheel loader simulator.
Mark McDonnel, Flagler president and CEO says they spent years figuring out what would be best for their customers and what would make them efficient and productive. The remodeled facility is a product of that time spent.
Along with the renovations, Flagler invested in technologies and tools to create an optimum environment. They incorporated Kardex Remstar, the latest in parts storage and retrieval technology, which allows for a more efficient use of space and accuracy in parts selection. They also included Volvo Care Track technology with its own fleet management system.
Safety, another important factor for the company, influenced some of the physical changes to the facility. It now includes natural light, more energy-efficient lighting and a misting system to keep technicians cool during the summers in Florida.
New tanks and control systems were also installed. A redesigned wash rack system offers a more effective cleaning process and is environmentally friendly.
LiuGong moves to interim facility to support expanding dealer network
LiuGong is expected to move to a larger interim facility to support its expanding dealer network. The company is originally based in Katy, Texas. This comes on the heels of LiuGong announcing its most profitable year on record since the company started in 2008. The new facility in Katy will almost triple the amount of space they currently have.
LiuGong moved into the new facility the week of February 24, and a ribbon cutting ceremony was held on March 1. "The Merchants Way facility is brand new construction, which will accommodate parts warehousing, office and training," says Marc Dowdell, LiuGong North America president.
The new space features more than 27,000 square feet of warehouse space and close to 8,000 square feet of office space. The expanded facility serves the North America, Mexico and Central America regions.
Peterson awards Barry Equipment 2013 Dealer of the Year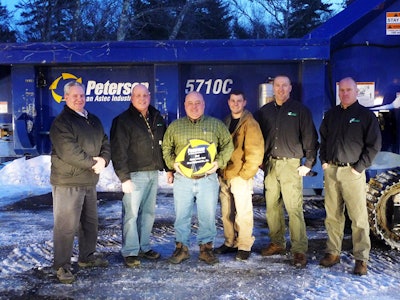 Peterson Equipment has announced Barry Equipment as their 2013 Dealer of the Year. This is the second time in two years that Barry Equipment has won the award.
Brian Gray, eastern sales manager for Peterson Equipment, says that Barry Equipment's "assembly of world class sales and product support team" is the reason for their second victory. According to Gray, Barry Equipment has shown "dedication, focus and vision to the Peterson product line."
Barry Equipment is a family owned operator equipment dealership, established in 1985, located in Webster, Massachusetts.
Curry Supply adds sales representative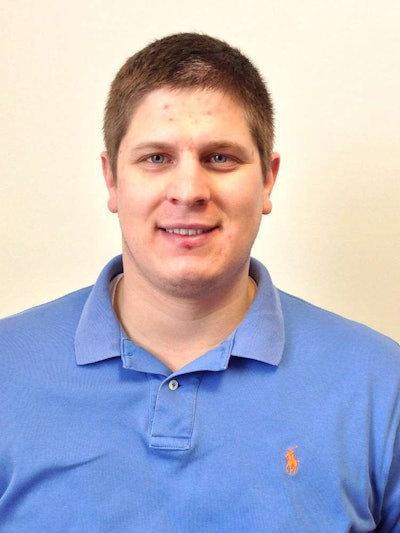 Curry Supply has appointed Bo Cowan as field sales representative for their company. Cowan joined Curry in late January. He will be responsible for promoting Curry Supply commercial service products in the oil and gas industry and will be involved in the design and introduction of any new products.
Before joining Curry Supply, Cowan spent three years as project manager of a leading energy services firm. He was responsible for disaster recovery and onsite equipment rental operations related to the oil and gas industry.
Cowan will be based out of the Martinburg, Pennsylvania location, but will travel throughout the US and Canada.
YES JCB opens second dealership in Wisconsin

YES JCB has opened a second full-service dealership in Madison, Wisconsin, joining the Milwaukee location. This new location will serve construction, agricultural and industrial equipment needs. The Madison facility will carry the full line of JCB equipment including new, pre-owned and rental models as well as offering replacement parts and equipment service.
YES Equipment Services, founded in 1990, is YES JCB's parent company, providing new and used trucks, material handling equipment, personnel carriers and aerial work platforms since it began. After five years of success in Milwaukee, YES made the decision to open a second facility in Madison. This allows the company to expand its service area and fill the needs of construction equipment and parts in that city.
Cliff Anglewicz, YES JCB's CEO says that this new location "will allow us to meet the needs of construction and agricultural equipment customers." Some of those needs will be met by the company's patented single-arm Powerboom skid steer. This, Anglewicz believes, will help to grow the market share in Madison.
Tadano America adds three salespeople

David Green, Kirk Erlinger and Mark Krajci have been added to Tadano America's sales team. Krajci is the company's Northeast regional sales manager, Erlinger is Southeastern regional sales manager and Green is the company's regional sales manager for Texas and Oklahoma.
Each new member of the sales team will be committed to represent Tadano's products and contribute to the sales effort. They will all have similar responsibilities that are restricted to their area. Green will specifically be responsible for rough terrain and all terrain crane products in Texas and Oklahoma.
Erlinger was previously employed at Sany America and American State Equipment Company. Krajci owned his own AT crane repair business and also worked for Sany America and Krupp Cranes N.A.
Bill Guinta joins Perkins team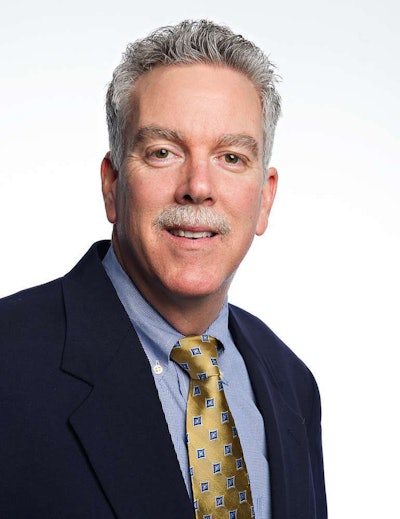 Bill Guinta has accepted the position of general manager, global sales and marketing. Bill will join Perkins from Caterpillar's Electric Power Divison based in Georgia where he was commercial manager.
Bill's experience in global-customer field service, sales and marketing gives him the tools to have commercial responsibility for marketing, branding, sales and product support for the Perkins engine brand.
Bill says that he is "delighted" to be a part of the Perkins team, "supporting both the integration of our machines into their applications, as well as on collaborative marketing activities, to ensure we're all successful in today's competitive market."