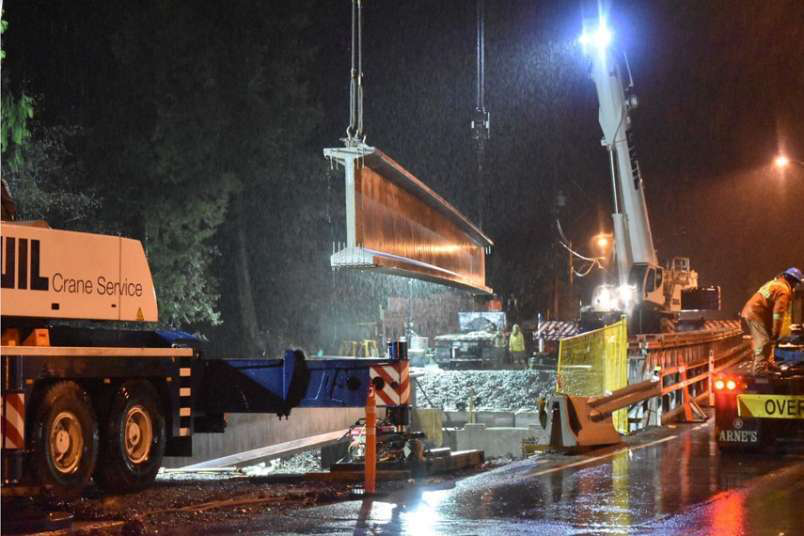 The time-lapse video below shows construction on the Montroyal Bridge over Mosquito Creek in the District of North Vancouver on Jan. 23, 2018. Crews used a crane to hoist six 131-foot-long bridge girders weighing 119,000 pounds each into place.
The $8.5 million project, which is paid for through the district's asset management program, includes two lanes of traffic, sidewalks, and bike lanes on both sides of the bridge. Construction should be completed in the summer of 2018.
Replacement of the original bridge 60-year-old wooden bridge began the week of April 10, 2017.