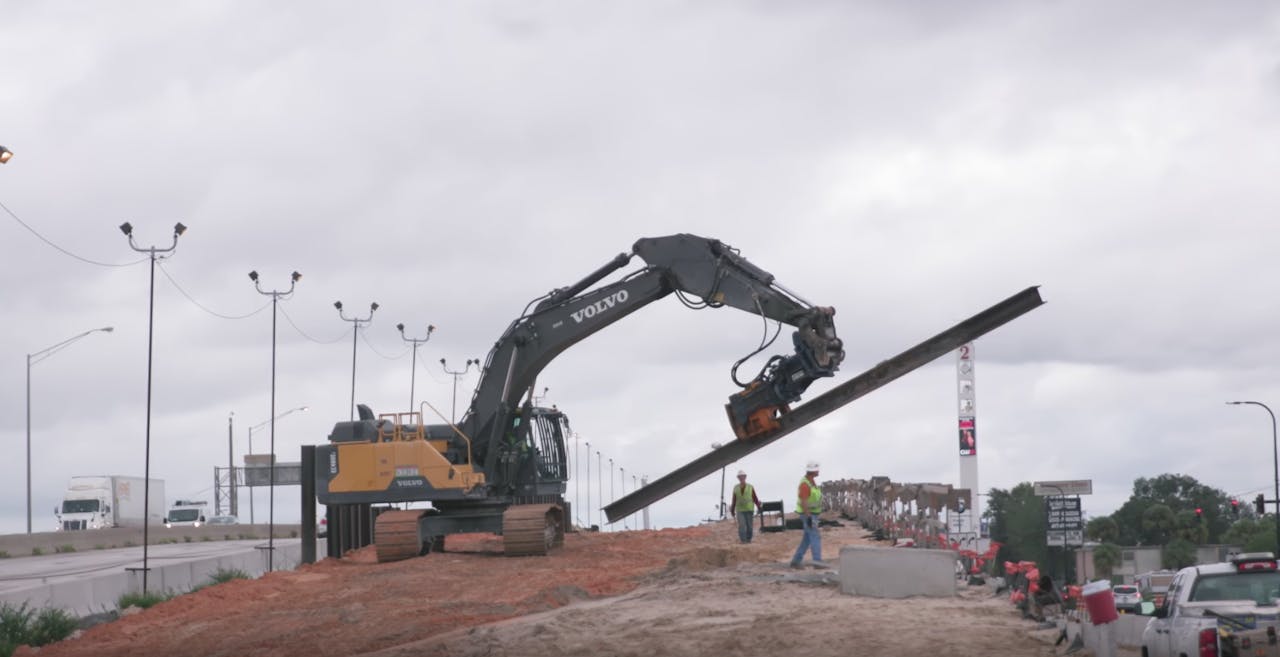 The video below is the first in a series of five videos from Volvo Construction Equipment (Volvo CE) called The Megaproject Listing. This first video provides an overview of the Interstate 4 reconstruction project in Florida.
The $2.3 billion I-4 Ultimate megaproject's design and engineering is on the cutting edge of infrastructure development, according to Volvo CE and its dealer Flagler Construction Equipment, which are supplying 71 machines for the project. The project will involve 1 million tons of asphalt, 140 miles of pipe, 46,000 tons of steel, and 632,000 cubic yards of concrete. It will include 53 new bridges, 87 replacement bridges, 15 updated interchanges, and two new express lanes in each direction. The contractor for the project is SGL constructors, a joint venture of Skanska, Granite, and Lane.
"What we're seeing at the I-4 Ultimate project is one of the most advanced infrastructure projects in the world," says Tony Spake, commercial business manager at Volvo CE, in a press release. "Some 600 engineers contributed to the project's design-engineering, so there are numerous examples of leading safety and traffic flow features. But this project also will help define how future highway systems are financed and managed, and how they will interact with the spaces they inhabit."
The project is expected to wrap up in 2021 and is designed to last for 75 years.