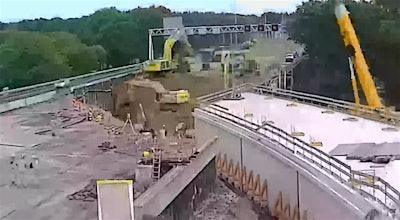 Dutch road construction crews are taking the word efficient to entirely new levels.
In May crews with Rijkswaterstaat, the infrastructure management agency in the Netherlands, installed a tunnel beneath highway A12 near the city of Ede. The tunnel, which weighs 3,600 tons and measures 230 feet long was installed below the highway in just one weekend, according to the Rijkswaterstaat website, by digging away the highway and inserting the new tunnel.
A time-lapse captured by the agency chronicles the entire process. Pretty impressive.