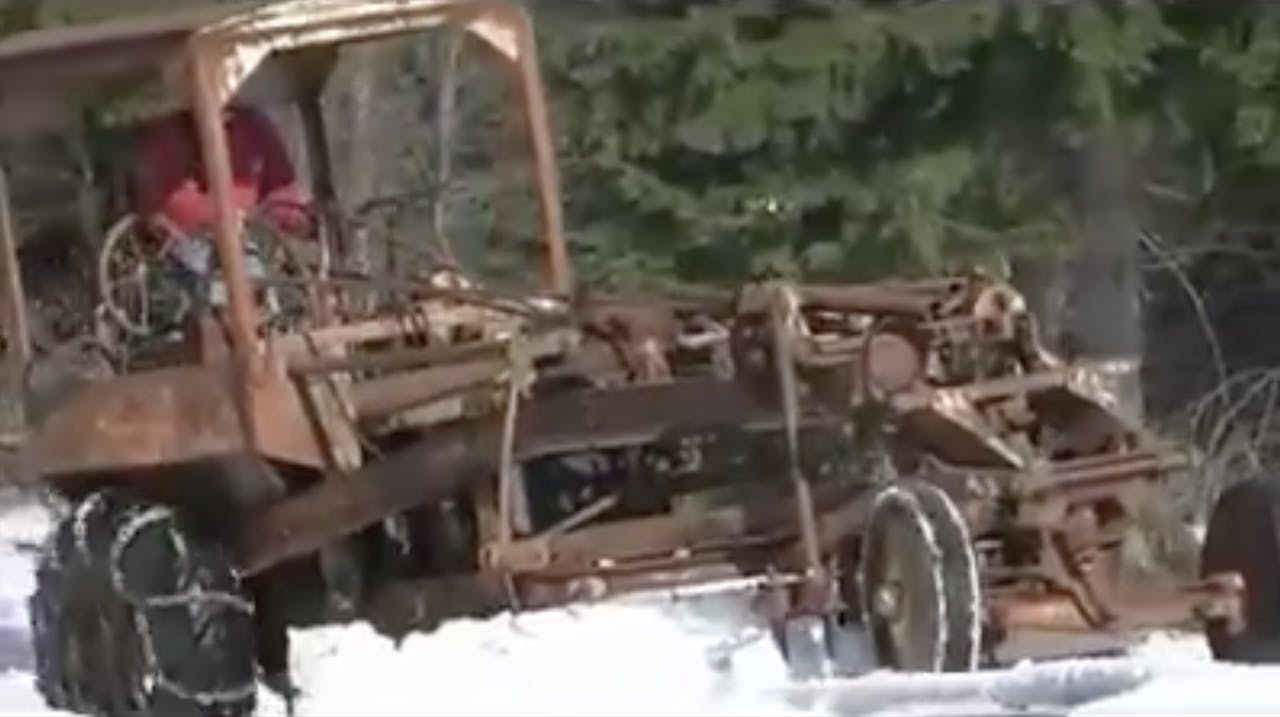 For Justin Seekins, operating heavy equipment is a true passion. As the operator and vintage machinery collector explains in the video below, when he's not operating new machines for his job, he's operating whatever dinosaurs he can dig up for fun.
Filmed by the Oregon Department of Transportation, the video tells the story of how Seekins came to discover this 87-year-old motor grader. Built in 1929, it was owned at one point by ODOT, at the time called the State Highway Department.
Seekins bought the machine from an airport that was about to scrap it. He says the machine was just about rusted solid, save for the arms that move the blade up. Near the end he goes through how the machine is operated, and man. That's a lot of wheels to turn. Check it out below.