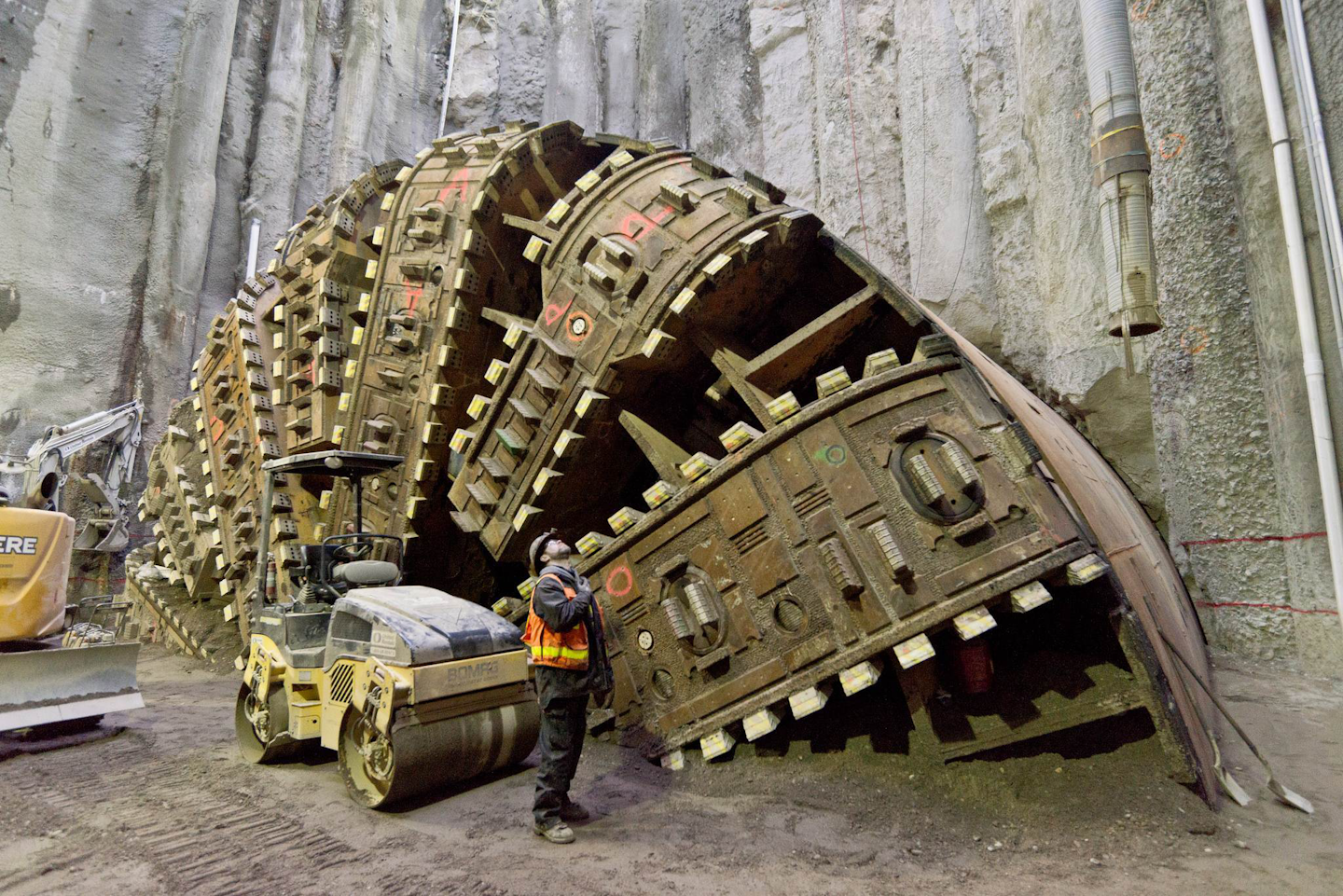 It's taken two years in repairs and delays, but Bertha has broken through her concrete repair pit.
The Washington State Department of Transportation said in a press release last week that the world's largest tunnel-boring machine had broken through the pit and mined 73 feet in a little more than three weeks.
The Seattle Tunnel Partners were also able to install 12 concrete tunnel rings since digging continued with Bertha on Dec. 22.
"Things are going really well—according to plan. The repairs were successful and the machine is performing to our expectations," project manager Chris Dixon said, according to KOMO News. "… We've gone 30 to 40 feet through the wall and outside the pit."
Bertha is back on track to keeping the project moving forward with the new schedule after the two-year delay. The machine is expected to be finished drilling in one year, and the double-decker highway will be open to traffic by April—a far cry from the originally anticipated 2o15 completion.
The delay won't have anything to do with the work of the construction crews. Dixon told the Seattle Times that STP is pushing the crews to the limit to get the job done.
"By the time they get home to sleep, they're getting 5-6 hours of sleep a night … That can take a toll over time," Dixon said.
Bertha will reach what Dixon calls "safe haven" soon and stop boring for three weeks as workers check the massive tunnel boring equipment.
"It's our last opportunity to stop in what we consider to be a controlled environment that allows us to do quite a bit of work," Dixon said.
Bertha took a hit earlier this year and set back construction on the tunnel when crews discovered what they previously thought was minor damage was much worse than anticipated. It took 86 tons of reinforcing plates to get Bertha ready to bore again. Bertha's huge cutter head was put back into the ground after repairs back in August in preparation for the drilling to resume.