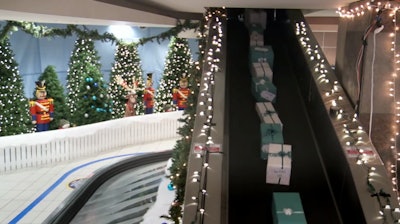 You'll want a box of tissues handy when you watch this video.
WestJet passengers flying to Ontario recently got a nice surprise from the airline employees when they reached their destination.
[youtube zIEIvi2MuEk nolink]
Before boarding in Toronto, passengers told Santa what they wanted for Christmas, describing items ranging from "a big TV" to "socks and underwear."
While the passengers were in flight, the employees acted as Santa's elves, scrambling to purchase and wrap each requested gift.
When the flight landed at Hamilton International Airport in Ontario, passengers were surprised with their gifts on a conveyor belt at the baggage claim, a gesture that brought many of the passengers to tears.
I wasn't kidding about those tissues.
Watch the heartwarming video to the right.