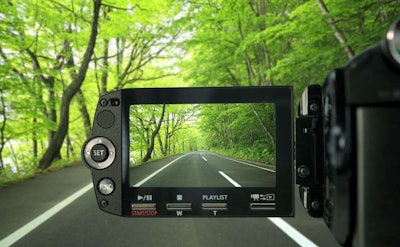 Last year, the American Road & Transportation Builders Association received more than 40 submissions from across the nation when it challenged "students of all ages" to identify and "shed light" with a short video on national and local transportation issues that takes a look at the logistical, financial and structural aspects.
The association is currently accepting submissions for its fourth annual Student Video Contest. The contest, which has an August 1 submission deadline, is sponsored by the ARTBA Research and Education Division (RED).
See what last year's winners submitted.
The first prize in Category I went to a high school sophomore from Illinois. This video, "By the Numbers: Bridges in the United States," puts the nation's structurally deficiency bridges in perspective.
[youtube Kk_lBGR3JLE nolink]
The first prize in Category II, went to to an undergraduate from University of Maryland University College for the video, "The Importance of Infrastructure."
[youtube HBp64MT1UE0 nolink]
According to ARTBA, "The competition provides a forum for young Americans to tackle an issue of their choosing, with most likely to focus on how transportation infrastructure is built and paid for, the impacts of traffic congestion, transportation and urban development plans, and the public's perception of transportation development."
For Better Roads' annual "State of the Nation's Bridges" report, click here or check out page 6 of the digital edition.