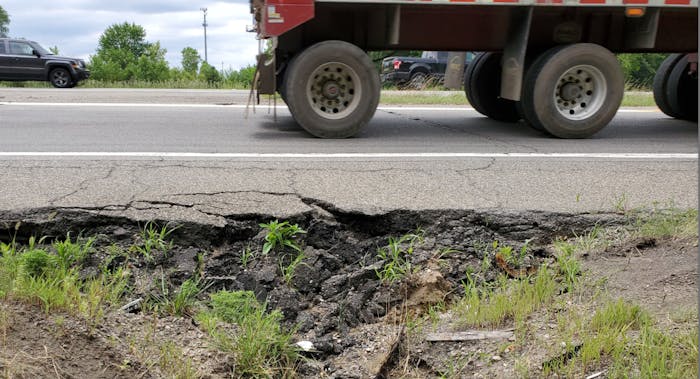 Michigan DOT
The Michigan Department of Transportation will embark on a four-year, 24-mile rebuild of Interstate 275 next month.
The 50-year-old concrete highway that goes by Detroit Metropolitan Wayne County Airport has been paved over with asphalt over the years and has experienced deterioration, according to MDOT. The $257 million project begins in July for the roadway, which sees 135,000 vehicles per day. It is part of the Rebuilding Michigan bond program, which has given Michigan road projects a $1 billion boost this year.
MDOT will keep some traffic lanes open throughout the project.
The contractor is Dan's Excavating Incorporated. Fifteen subcontractors will be involved in the project. The project also involves repairing 65 bridges.
Repairs for this year will focus on 10 miles of concrete pavement from Will Carlton Road to Northline Road, then culvert replacement and temporary pavement will occur between Northline Road and Five Mile Road. Rebuilding the 13.5-mile southbound section of Northline to Five Mile roads is scheduled to occur in 2022.
In 2023, 13 miles of northbound I-275 between Northline Road and M-14 are scheduled to be rebuilt. Completion of the entire project is scheduled for 2024.
Other features include drainage improvement, guardrail and cable barrier, and intelligent transportation systems. A retaining wall for the Metro Trail will also be replaced.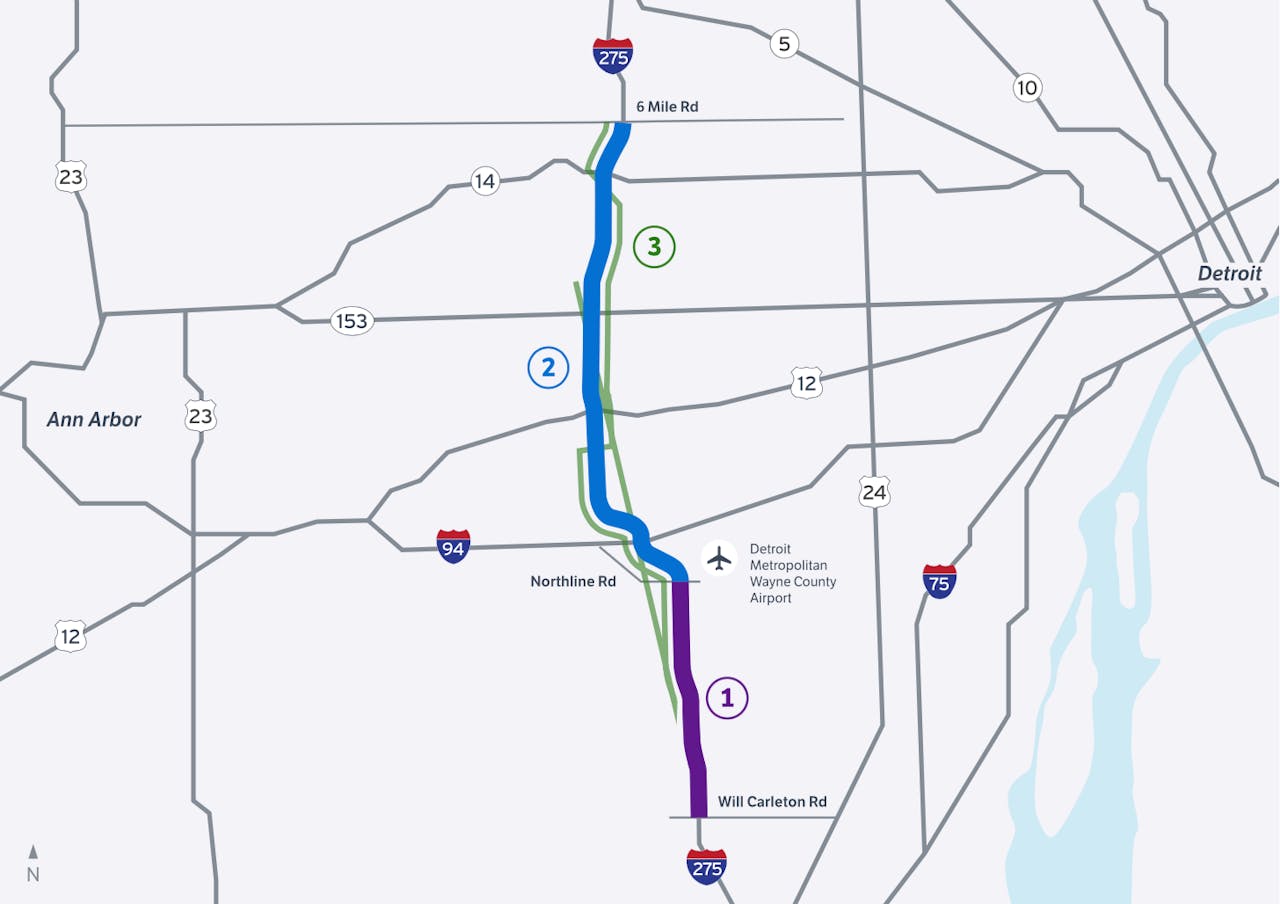 This map shows the construction phases for the I-275 rebuilding project.Michigan DOT