Credit: Ohio Department of Transportation
Work continues on a $1.4 billion project to reconstruct Interstate 70/71 in downtown Columbus, Ohio, with girders being placed for a new Broad Street bridge.
Eight beams ranging in weight from 12,000 to 27,000 pounds were recently installed for the replacement bridge, reports the Ohio Department of Transportation. Crews are working on half of the bridge, with an estimated summer completion date. The second half of the span is expected to be completed in Summer 2022, ODOT says.
After completion, this phase of the project will provide a continuous lane from I-70 west to I-71 north without lane changes and three through lanes on I-71 south.
The bridge will include a wider walking and bike path and will reconnect neighborhoods that were cut off when I-71 was built in the 1960s, ODOT says. The $37 million phase also involves reconstructing and widening I-71 from Broad Street to Long Street.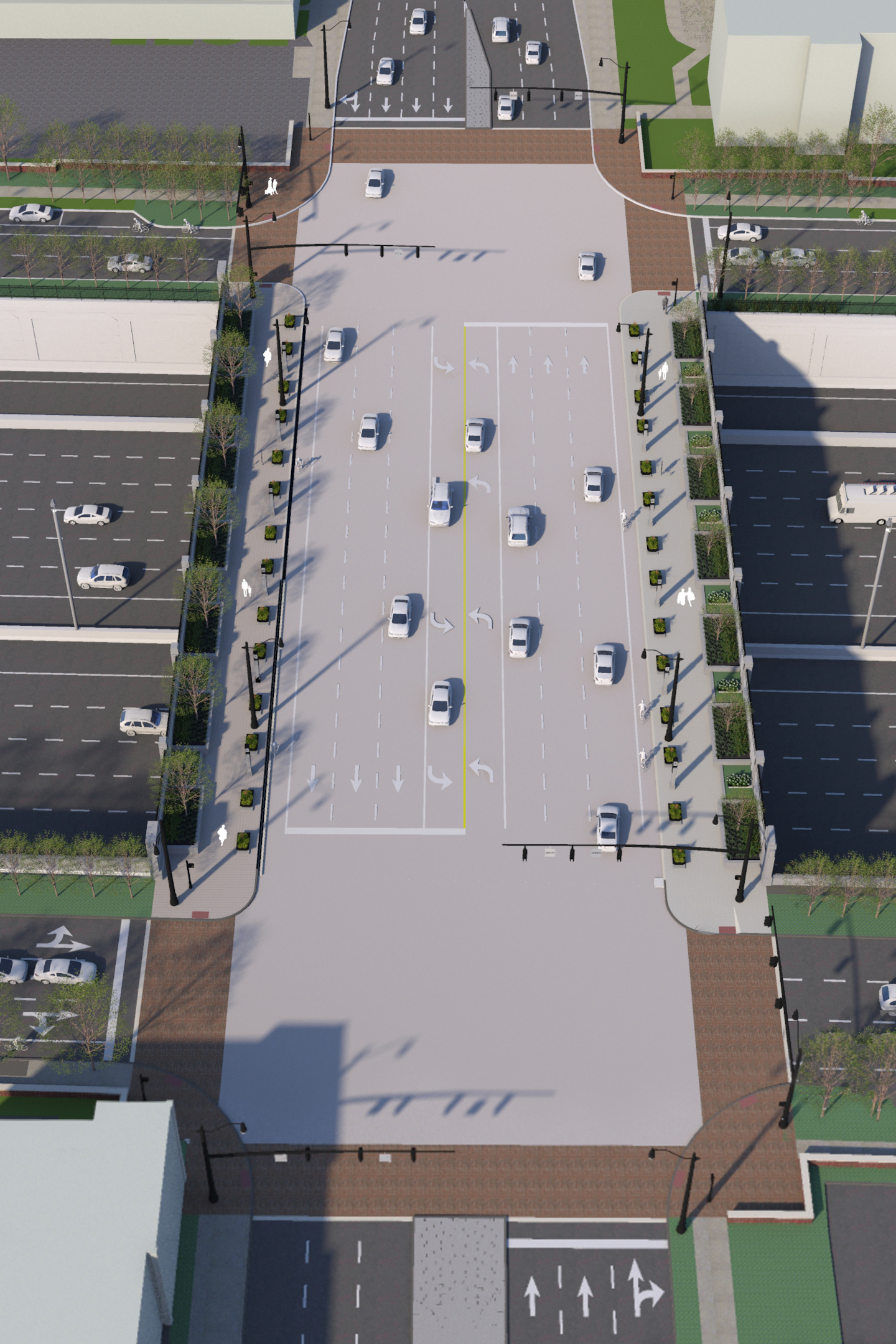 A rendering of the future Broad Street bridgeCredit: Ohio Department of TransportationThe overall project, called the Downtown Ramp-Up, is designed to improve traffic flow and safety in an area that has seen some of the state's highest crash rates. So far, ODOT has spent $400 million on interchange improvements.
"When complete, the projects will result in new urban avenues with complete streets, enhanced freeway crossings with safe pedestrian and bicyclist accommodations, and the removal of unsafe ramps," ODOT says.
Highlights of the project, according to ODOT, include:
• Building an additional lane in each direction on I-70/71.
• Providing two continuous lanes for I-70 east and west and for I-71 north and south through downtown Columbus (not including ramp lanes).
• Eliminating nearly 70% of lane changes on I-70/71.
• Eliminating free-flow ramps at downtown street intersections for safer pedestrian crossings.
• Reconnecting neighborhoods by replacing bridges with wider, pedestrian-friendly structures with parking and landscape design.