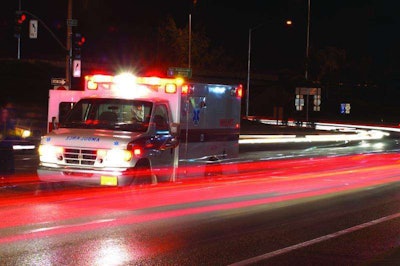 The grieving family of an Omaha city street crew worker who was killed on the job were among those lobbying lawmakers for changes intended to make roadway work sites safer.
Salvatore "Sammy" Fidone, 48, was working on a two-truck crew to fill potholes on Jan. 23, 2017, and standing on the driver's side of his city truck on 144th Street near U Street when struck by a car.
Fidone died later at a hospital. The driver, who investigators said was not speeding, texting or impaired, was sentenced to 14 days in jail and two years' probation on a misdemeanor motor vehicle homicide charge, the Omaha World-Herald reports.
At a public hearing on Tuesday, family members and friends of Salvatore "Sammy" Fidone testified in favor of a bill that would require Omaha to review and update its safety standards for road construction every year, the newspaper reports.
State Sen. Mike McDonnell says the city should be required to update its safety standards every year to keep up with changing traffic patterns and safety measures.
Those testifying in favor of the bill, LB 520, say the "mobile" work site on which Fidone was working met the minimum standards as outlined in the federal Manual on Uniform Traffic Control Devices but that the city should do more, the World-Herald reports.
Porter and Tony Burkhalter, president of the city employees union, said the addition of a third city truck, with a lighted arrow directing traffic around the work site, may possibly have prevented the accident.