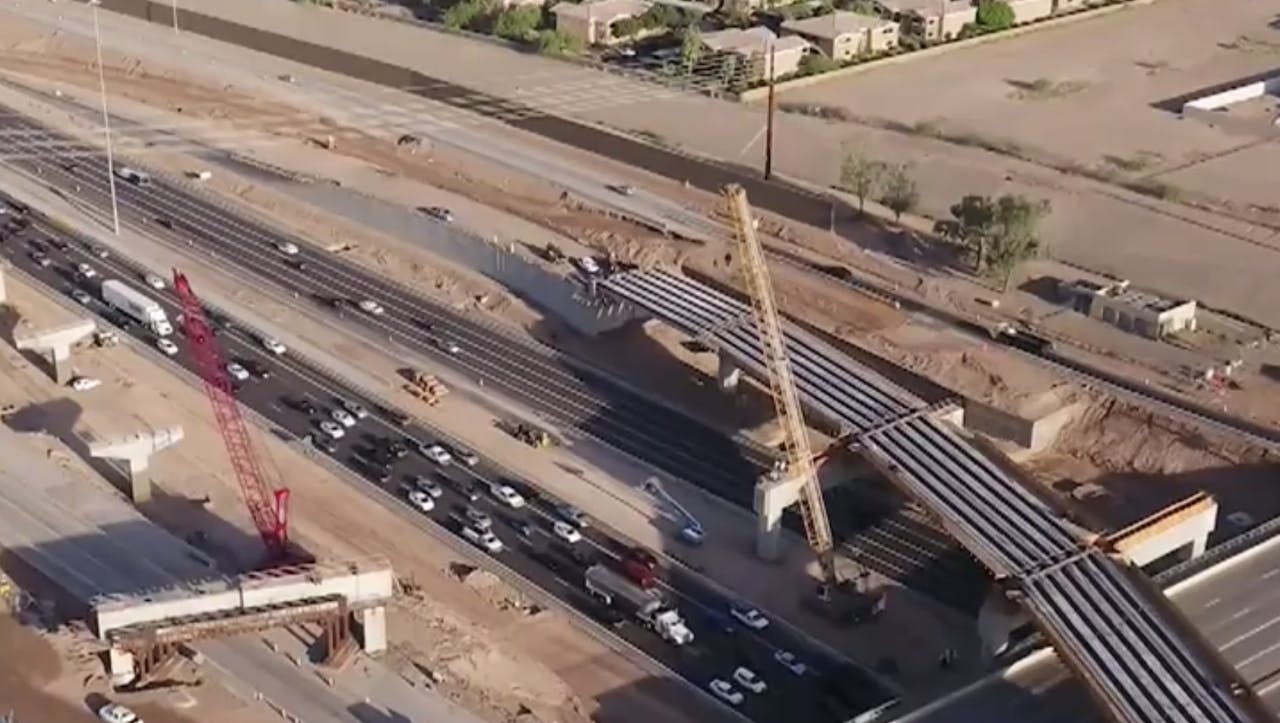 According to the Arizona Department of Transportation (ADOT), the Loop 202 South Mountain Freeway extension is two-thirds complete and should open in 2019, Fox 10 reports.
Crews have poured more than 107,000 pounds of asphalt, moved nearly 10 million cubic yards of dirt, and used nearly 11,000 tons of rebar, as well as 20 miles of drainage pipe.
"The most challenging parts are the new Loop 202 interchange at 59th Ave. in West Valley," said ADOT's Dustin Krugel, according to the news agency. "Nearly 200,000 vehicles a day, building a new interchange at this location. We have had 1,000 workers, local businesses throughout the area, couldn't do it without their help."
The longest ramp is 1,500 feet long. Engineering is complex, with drainage work going on at the same time underneath the freeway. ADOT officials say it's going smoothly so far and is on schedule. When complete, the Loop 202 extension will carry drivers from Interstate 10 in Chandler to I-10 in West Phoenix.