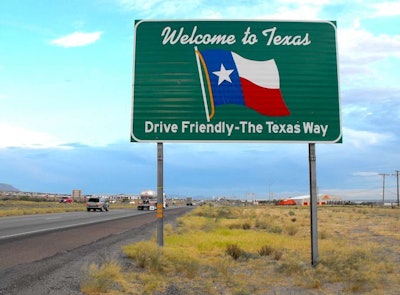 In a move to improve work zone safety, Texas has become the first agency in the nation to help hundreds of its employees earn the "Safety Certification for Transportation Project Professionals" (SCTPP).
The credential is endorsed by the American National Standards Institute (ANSI). It shows employers and peers that you can identify common hazards found on transportation project sites and correct them to prevent safety incidents that could result in deaths or injuries. Earning the professional certification also demonstrates command of internationally-recognized core competencies for safety awareness and risk management on transportation projects.
That's according to the American Road & Transportation Builders Association's Transportation Development Foundation, which has partnered with the Texas Department of Transportation (TxDOT) in the effort.
Through this partnership, TxDOT says it's making a major commitment toward improving safety in and around the state's roadway construction work zones. The response comes as contractors and DOTs face the increasing problem of distracted drivers intruding into work zones.
So TxDOT and ARTBA have entered into a contract that will enable 500 TxDOT employees to sit for the professional certification exam in Fiscal Year 2019, according to SCTPP Commission Co-chair David Walls. He's president and CEO of Texas-based construction firm Austin Industries.
The test was developed under strict ANSI guidelines by a consortium of safety experts from leading transportation construction firms, state transportation departments, federal agencies, trucking and insurance industry firms, and labor unions, a press release says.
The consortium formed in 2015 with ARTBA the umbrella organization. The group identified core safety competencies and developed a rigorous exam to test knowledge and understanding of them.
In May, the program earned ANSI accreditation and it was launched in late 2016. The exam is administered nationwide at Pearson VUE Test Centers. The program is managed by the ARTBA-TDF.
As part of the partnering contract, TxDOT employees will be given 24/7 access to online SCTPP prep courses available at puttingsafetyfirst.org/prep-courses.
The transportation project-specific courses have been pre-approved for Professional Development Hours (PDH) to meet licensing requirements for engineers in Florida, North Carolina and New York.
The 38 states that follow the National Council of Examiners for Engineering and Surveying (NCEES) Model Rules for continual professional competency accept the PDHs as well.
For further information on the certification program, visit puttingsafetyfirst.org.