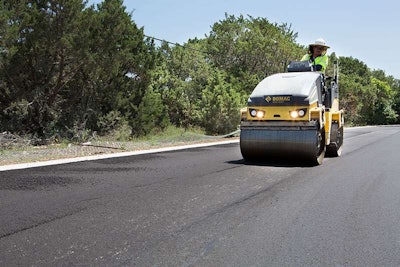 The National Asphalt and Pavement Association (NAPA) is offering a free webinar on "Performance Under Pressure: Heavy Duty Pavements."
Slated for Thursday, August 16, from 2 p.m. to 3:30 p.m., the webinar will delve into the importance of heavy duty pavements, their application, and the benefits of asphalt pavements in heavy-duty applications.
Presenters are engineers Brett Stanton, manager of strategy and innovation at Superior Bowen Asphalt, and Graham Hurley, project engineer for Advanced Materials Service. The speakers will discuss density, challenges, quality and performance.
"Specialized pavement solutions to provide the performance needed for heavy duty pavements can lead to slightly increased material costs," the NAPA webinar description says. "Quality and consistency are always important, but when pavement costs increase and the demands on those pavements' performance are greater, a focus on BMPs for both production and placement is key to meeting customer needs."
Attendees will receive 1.5 hours of professional development for participating.
It's part of a webinar series. For more information on NAPA's upcoming webinars, and to register, click here.