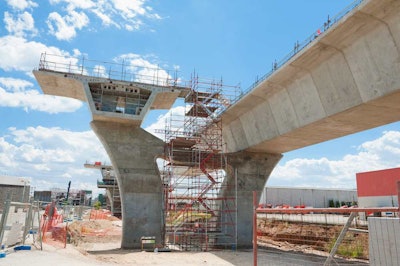 The 11 national organizations of the Highway Materials Group (HMG) released a statement of support for Rep. Bill Shuster (R-Pa.), Chairman of the House Transportation and Infrastructure Committee, for the infrastructure discussion draft he introduced on July 23, 2018.
The draft bill would provide transportation and infrastructure funding through increases to fuel taxes and a reform of the Highway Trust Fund (HTF).
"Although not a final product, this document furthers the infrastructure and transportation funding conversation. We look forward to working with congressional leaders and the appropriate committees to enact this draft into law," the statement reads.
The HMG statement said it was particularly pleased with Shuster's focus on making changes to the HTF to ensure its solvency in both the short and long terms.
Shuster's draft calls for a 15-cent-per-gallon tax on gasoline and a 20-cent-per-gallon tax on diesel that would increase over a period of three years, after which time the fees would be indexed to inflation before being eliminated in September 2028. In addition to fuel taxes, Shuster's plan would also increase user fees on alternative fuels, such as a 10 percent tax on the price of electric car batteries and bicycle tires for adults.
The HMG says it "strongly" supports these increases, noting that "without increases to user fees, the viability of the federal-aid highway program is in jeopardy."
The group also applauded the draft bill's call for expediting project delivery. "The American public expects infrastructure projects to be completed on-time and on-budget. As policymakers and infrastructure industry leaders, we should exceed those expectations, and this discussion draft will help achieve results that will benefit road users," the statement says.