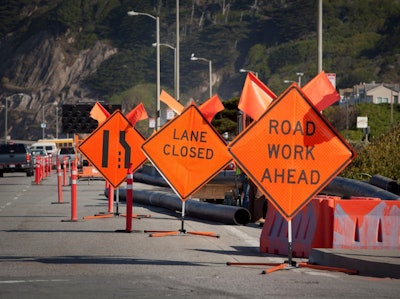 The Michigan Department of Transportation (MDOT) is more than one month into work on a $110 million road construction project on a 9-mile stretch of Interstate 94, Michigan Radio reports. The agency plans to reconstruct 1.4 miles of freeway and resurface 7.5 miles, as well as redesign one interchange and replace a bridge that spans the Grand River.
MDOT told the news agency that it plans to keep two lanes of traffic open in each direction for most of the time during construction, but that there could be some single-lane closures during off-peak hours.
This is the first in a series of updates and improvements that MDOT has planned for I-94. Construction is expected to be completed during the latter part of 2019.