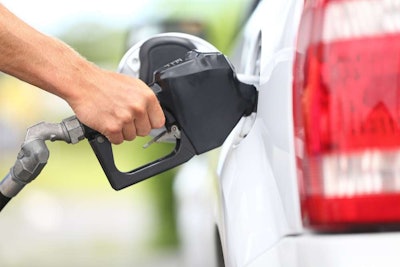 Fuel prices
could reach four-year highs this summer, according to the American Association of State Highway and Transportation Officials (
AASHTO
).
"Data tracked by the Energy Information Administration and AAA indicate U.S. fuel prices could reach levels not seen since 2014; a price spike that is largely a reflection of higher oil prices," the AASHTO Journal reports.
Regular gasoline is predicted to average $2.74 per gallon during what the Energy Information Administration it calls the "summer season" – April through September – which would be the highest average "summer price" for gasoline in four years, AASHTO reports.
That's also 26 cents per gallon higher compared to the average price for gasoline during the summer of 2017, according to EIA's data.
Overall gasoline expenditures in 2018 are expected to be about $2,300 per household – nearly $200 more compared to 2017. U.S. regular gasoline prices will average out to $2.64 per gallon for the year, officials say.
To read the full AASHTO Journal report on fuel prices hitting a four-year high, click here.