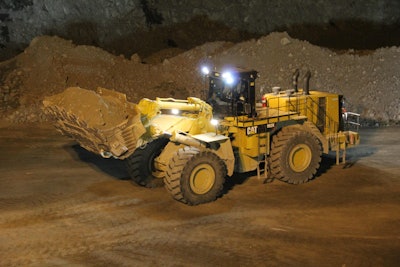 Graniterock announced that Mary E. Peters, U.S. Secretary of Transportation under President George W. Bush from 2006 to 2009, was elected to its Board of Directors at a recent shareholder meeting.
Peters led the Federal Highway Administration from 2001 to 2005 and, prior to that, was with the Arizona Department of Transportation for 16 years. In addition, she was senior vice president and national director of transportation policy for HDR.
"We are delighted to have someone with Mary's knowledge, skills, and experience on transportation issues join Graniterock's board," says Graniterock Chairman Mark Kaminski in a press release. "Mary has a long-standing reputation for leading innovation in our industry. As we look to expand Graniterock's role in the improvement of California's infrastructure, Mary's insight and leadership will be a tremendous asset."
"We are proud to welcome Mary as our newest advisor," says Marianne Woolpert, great-granddaughter of Graniterock founder A.R. Wilson, in the press release. "She is an outstanding leader and will contribute to our long history of innovation and excellence."
"I am honored by the opportunity the Woolpert family has given me to join the board of directors at this world-class company," Peters said in the press release.
Peters has established herself as an expert in finding new ways to invest in road and bridge construction and is known for efficient use of taxpayer dollars and the adoption of new technology to reduce construction time, resulting in safer, longer-lasting roads and highways.