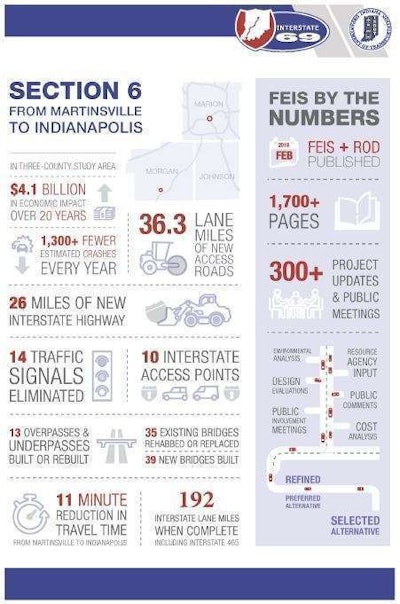 The Indiana Department of Transportation has released the environmental statement for the final section of Interstate 69 between Indianapolis and Martinsville.
The future Section 6 will improve safety and travel times, as well as increase economic activity in the area, the INDOT says.
The environmental statement recommends a path for the 26-mile highway section following State Road 37 from State Road 39 to Interstate 465. The project includes building 10 interchanges, 13 overpasses and underpasses and more than 18 miles of local access roads.
To view the document, go to i69indyevn.org under the Section 6/FEIS tab.