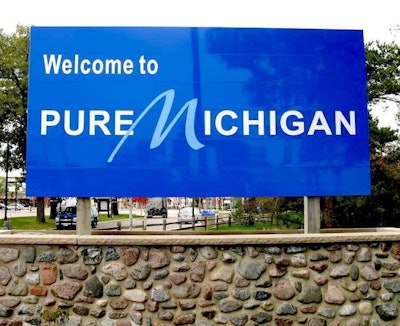 Drivers in Michigan can now sign up for email and text alerts for traffic incidents.
The state's department of transportation offers the service via its website, where drivers can sign up for the types of notices they want to get, according to Fox 17 West Michigan.
Alerts include crashes, closed highways and construction, and can be tailored to specific counties, the station reports.
The information is gathered through the MDOT's traffic operations centers through traffic cameras and other sources, according to the station.