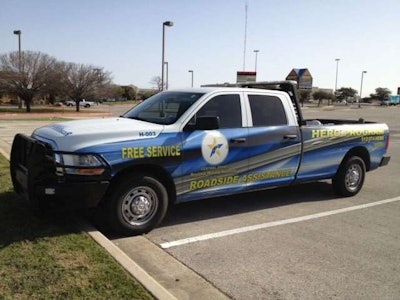 More drivers are now eligible for free roadside assistance in Texas.
The state's Highway Emergency Response Operator, or HERO, program was expanded in December to Interstate 35 from Georgetown to Kyle and on U.S. 183 from Lakeline Mall Drive to U.S. 290.
The service will be further expanded in January with patrols on SH 71 and the MoPac Expressway.
The program is designed to help stranded motorists, but in October, the service also began clearing minor crashes from roads. Its fleet has also been increased from six trucks to 24, with all new design and equipment.
The new HERO trucks continue to carry fuel and water for stranded motorists, but now also have a digital message sign and camera that can send live images back to the Combined Transportation Emergency and Communications Center to help with incident management.
"Our vision for the HERO roadside assistance program is to improve safety and clear lanes quickly, so we can have a meaningful impact on travel time, while addressing congestion," said Terry McCoy, Austin District Engineer for the Texas Department of Transportation.
The program, which began in 2010 on 34 miles of I-35, is expected to cost $3.6 million per year. The price of the program will be shared between TxDOT and the Capital Area Metropolitan Planning Organization. Serco Inc. manages and operates the HERO program.
For assistance, motorists can call 512-974-HERO (4376) between 5 a.m. and 9 p.m. Monday through Friday.