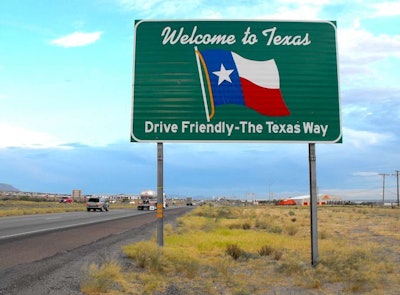 The Texas Department of Transportation (TxDOT) announced that the state Transportation Commission has given the approval for TxDOT to find qualified contractors for the $500 million expansion of a 9-mile segment of US 183 in north Austin.
The contract will consist of two separate projects to add managed lanes and general-purpose lanes.
"This expansion is going to address congestion and improve mobility and safety for drivers," says Terry McCoy, TxDOT's Austin district engineer, in a TxDOT press release. "As traffic in north Austin increases, this multi-lane expansion will offer options for commuters."
The expansion project will be a partnership between TxDOT and the Central Texas Regional Mobility Authority (CTRMA) with TxDOT managing the cooperative contract, which includes $380 million for adding two managed lanes in each direction with flyovers connecting them to the new Loop 1 managed lanes, as well as $120 million for a fourth general-purpose lane, shared bike and pedestrian paths, new sidewalks, and crossovers for bicycles and pedestrians.
A Request for Qualifications is expected to be posted in November 2017.