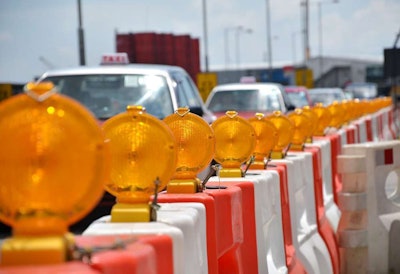 High school students from the Construction Academy at St. Joseph's Catholic High School and FJ Brennan in Windsor, Ontario, toured the bridge landing leading up to the Canadian side of the Gordie Howe International Bridge and the Canadian port of entry, as well as the new city hall, on October 18, CTV News Windsor reports.
Mark Butler of the Windsor Detroit Bridge Authority said he sees the students as potential future workers for the projects. "It's not just building the bridge," he told the news agency. "There are the buildings around it and other jobs."
Lead teacher Cory McAiney said it's a great lesson for students at the Construction Academy, who can earn their level one apprenticeship certification by the time they graduate from high school. The program prepares students for the job market, where there is a skilled trades shortage. "We're being contacted every week by employers looking for multiple students to hire" she adds.
Only 20 students were accepted in the Construction Academy this year, but, because of its success, the program is likely to expand to 40 or 60 students in 2018.