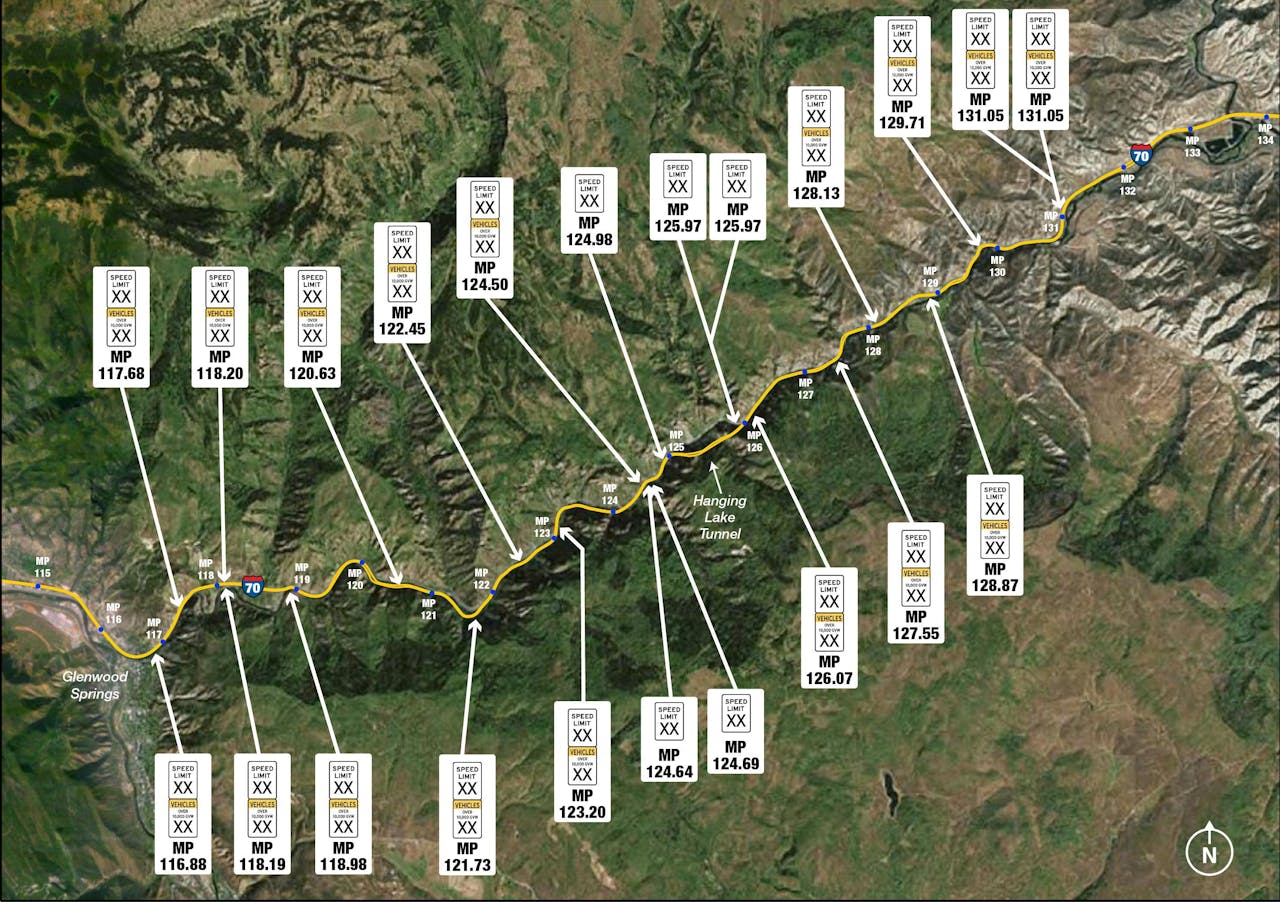 The Colorado Department of Transportation plans to install interconnected weather and road sensors and other devices on a particularly dangerous section of the Interstate 70 Glenwood Canyon corridor to improve driver safety.
Three weather monitoring stations will be installed along a 15-mile stretch of east and westbound lanes to give drivers advanced warning of dangerous conditions, the CDOT says.
The highway section will also get 22 new variable speed limit signs, which will increase the standard speed limit during good conditions to 60 mph for passenger vehicles, and to 50 mph for vehicles over 26,000 gross vehicle weight.
Conversely, they will lower speed limits when conditions worsen. Nine closed-circuit cameras will be added to show real-time traffic conditions.
The work is scheduled to begin in October 2017 and be completed in October 2018, the CDOT says.