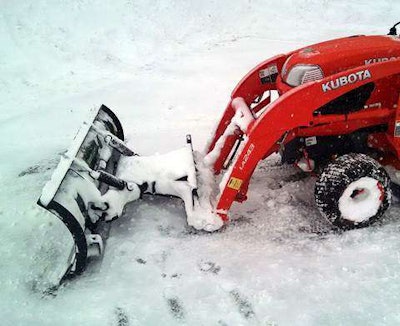 Earth & Turf Attachments has a new mounting bracket for its SC-Series, 60-inch snowplows with 19.5-inch moldboard height.
The new mounting is designed for Kubota BX-Series tractors.
The plow can be manually angled 30 degrees to the left or right by pulling out the center pin and then reinserting the pin when achieving the desired angle. The plow has a bolt-on reversible edge, so if one side wears down an inch and a half, it can be turned over, giving another inch and a half of available wear.
Optional skid shoes allow the operator to set the blade height. A protective spring trip can be locked out of sight for light grading.