David Braunstein, former Industry Solutions Innovation Lead at IBM, has been named president of Together for Safer Roads (TSR), a coalition of private sector companies with the goal of reducing deaths and injuries from traffic crashes.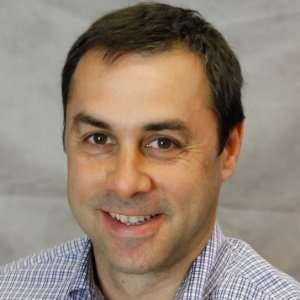 "Safe roads are important to our families, communities and our businesses and TSR is more committed than ever to improve road safety and reduce deaths and injuries from road traffic crashes globally," says Carlos Brito, chairman of TSR and chief executive officer of AB InBev. "David adds leadership that is critical to progress TSR's collective momentum to save lives."
TSR reports it brought on Braunstein after Greg Martin, who was named COO and executive director back in March, left the organization. The plan is to fill the highest executive role first, then bring on additional personnel.
While at IBM, Braunstein was responsible for business development and breaking new ground using "connected" analytics solutions. He also served as senior vice president of strategic and analytical services for MBS Insight, an eBay Company, where he "advised global companies in analytical solutions and strategic business development capacities."
"I'm honored to join a mission-driven organization dedicated to a critical global economic and public health challenge," Braunstein says. "TSR's focus on private sector solutions to save lives on the world's roads matches my passion and desire to use my abilities for social good. I'm excited to get started and make an immediate impact globally and within local communities."
TSR says its mission under Braunstein's leadership is to "scale and sustain the organization's drive to save lives." This includes:
Advancing safer companies and fleets by educating drivers and regulators on best practice road safety interventions;
Accelerating safer cities through emerging technologies and data-based decision making in localities' road safety management; and
Expanding the private sector's engagement in the global road safety community through innovative public-private partnerships.