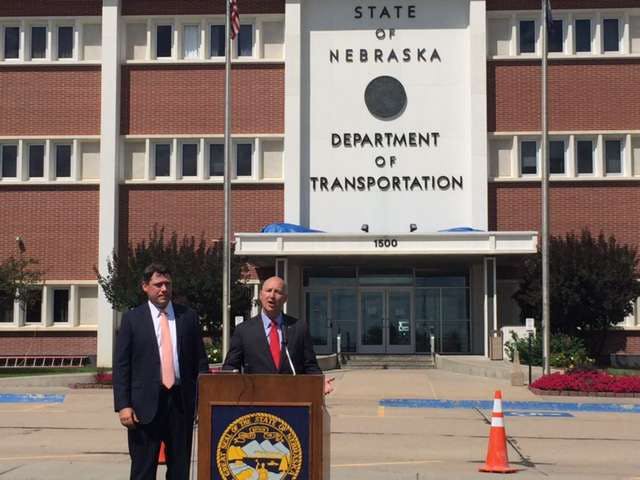 The Nebraska Department of Transportation (NDOT), a combination of the state's Department of Roads and Department of Aeronautics, has been officially launched in a ceremony conducted by Gov. Pete Ricketts and NDOT Director Kyle Schneweis.
Ricketts signed the law creating the agency, LB339, earlier this year. The move is an effort to create efficiencies, with Aeronautics becoming of a division of NDOT, so that more funds can be put toward project construction.
"This merger our infrastructure-focused agencies is creating efficiencies, which will allow us to put more money into runways and roads without sacrificing jobs," Ricketts says. "With a unified agency focused on Nebraska's transportation needs, this team will be able to take a long-term, more strategic view towards building the 21st century infrastructure we need to grow Nebraska."
Ronnie Mitchell, previously Director of the Department of Aeronautics, will oversee the new Aeronautics division.
"We have already realized some of the opportunities this partnership provides to streamline services and we look forward to finding more," Schneweis says. "This evolution supports the state's commitment to more efficient and effective, customer service focused government. With our resources combined, we have the ability to help Nebraska take a more strategic, long-term view of our state's transportation needs."