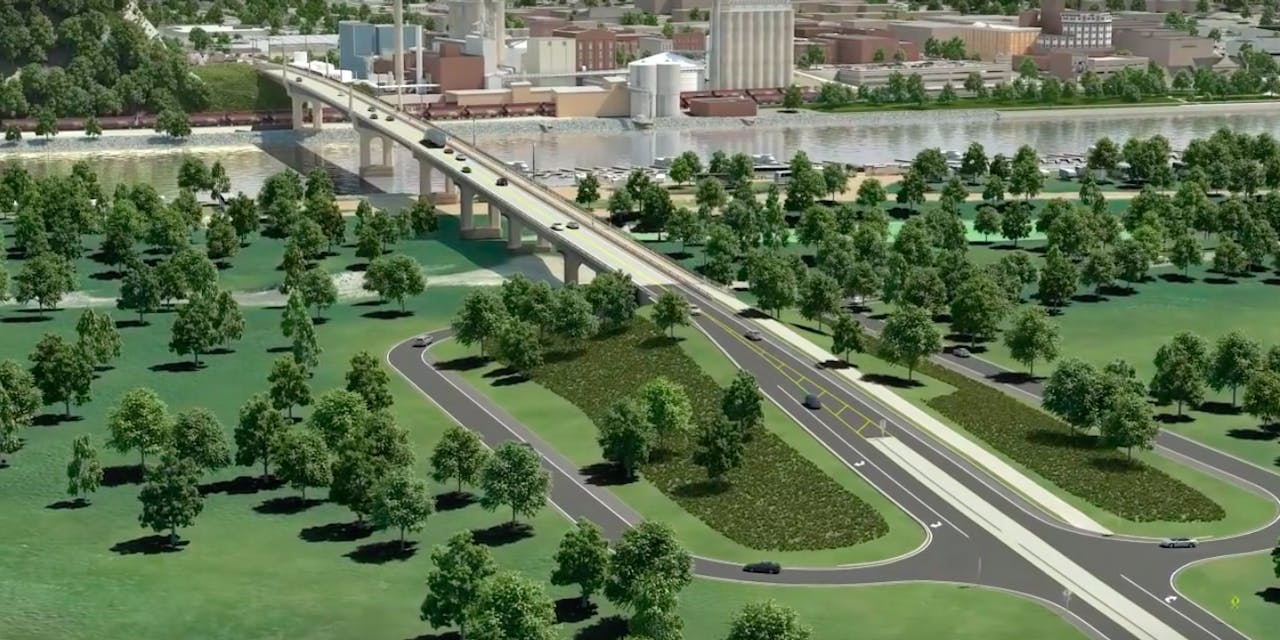 Officials from the Minnesota Department of Transportation (MnDOT) and the Wisconsin Department of Transportation (WisDOT) held a ceremonial groundbreaking to mark the beginning of the Red Wing Bridge project.
The $63.4 million project includes replacing the Highway 63 bridges over the Mississippi River, Highway 61 and realigning the approach roadways. Traffic is expected to be able to cross the bridge in the fall of 2019, with a final completion date set for August 2020.
"The Red Wing Bridge is a story about partnership between agencies, communities and states," says Red Wing, Minnesota, Mayor Sean Dowse, who served as emcee of the ceremony. "It's for the common good. The bridge that will be constructed will improve and enhance safety, our commerce and our efforts to welcome visitors to this community and region."
MnDOT Chief of Staff Eric says the partnership with Red Wing has been "forged through other projects and been marked by good cooperation and projects that enhance the community." WisDOT Northwest Region Director Jerry Mentzel compliments the working efforts of both WisDOT and MnDOT in taking on a complex project that will serve the Mississippi River corridor in this region.
More details on the project are available on MnDOT's project website or on the project's Facebook page.