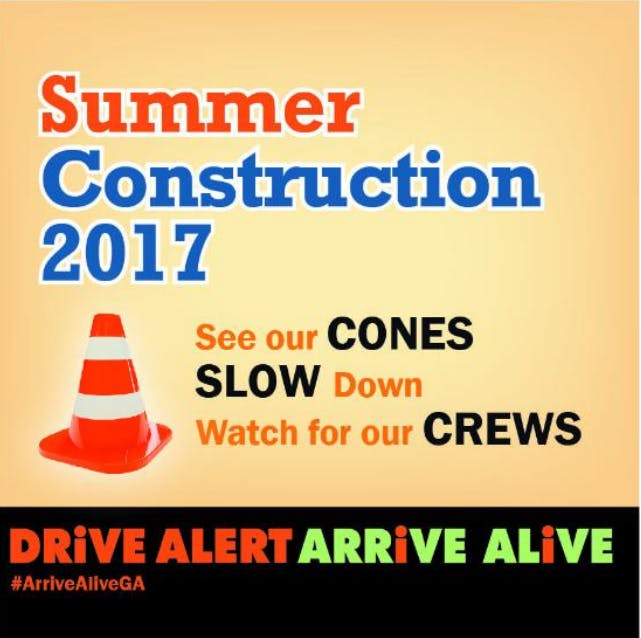 The Georgia Department of Transportation (GDOT) has officially launched its summer 2017 construction season that will include 539 road improvement projects, representing what it calls as one of its busiest summer seasons in years.
The season starts in just a couple of weeks, following the completion of the Interstate 85 bridges reconstruction following a collapse of the structures in late March.
The projects have been allocated a combined $3.9 billion in funds. The projects include Express Lanes, highway widenings, bridge replacements, interchange improvements, and maintenance on state routes and interstates across the state, GDOT reports.
GDOT has launched a Summer 2017 Construction webpage, to update motorists on the projects, offering page profiles on "major impact" statewide projects.
"As summer construction shifts into high gear, we call on drivers to partner with us for safety," says Georgia DOT Commissioner Russell R. McMurry. "Please buckle up, limit distractions, stay alert behind the wheel, and help us protect the lives of workers in construction work zones."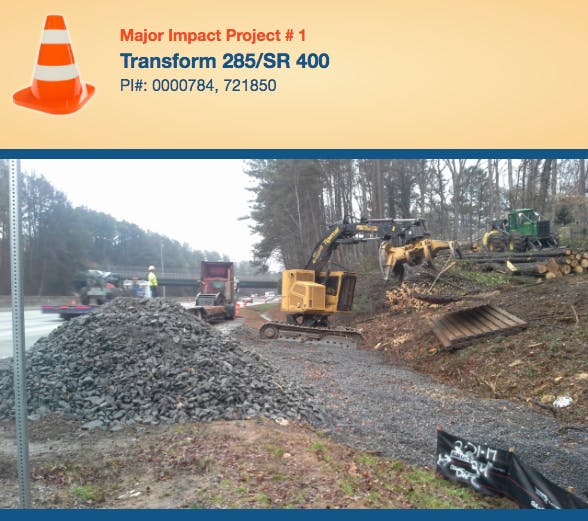 GDOT says the first featured project on GDOT's summer construction webpage is Transform 285/400, the major interchange improvement project at Interstate 285 and State Route 400, considered one of metro Atlanta's busiest interchanges.
"The project, designed to help reduce traffic congestion and enhance safety, includes new flyover ramps, new collector-distributor lanes and other enhancements to aid east-west travel along I- 285 and north-south travel along SR 400," the agency reports. "Summer activities include tree clearing, utility relocations and the beginning of construction on the Mount Vernon Highway bridge replacement. Estimated completion is mid-2020 at a cost of $800 million."
Other major impact projects in metro Atlanta include continued construction on two Georgia Express Lanes projects: the 30 mile I-75 Northwest Corridor, which adds two reversible Express Lanes on portions of I-75 and I-575 in Cobb and Cherokee counties, and the I-85 Extension, which extends the existing I-85 Express Lanes 10 miles into Gwinnett County.
Statewide, major impact projects to be featured on the website include widening and reconstruction on SR 400 in Forsyth County; pavement replacement on I-20 in Columbia and McDuffie counties; interchange improvements on I-16/I-75 in Bibb County; resurfacing on I-75 in Lowndes County; preservation of 22 bridges on I-95 in Chatham County; and pavement replacement and rehabilitation on I-20 in Carroll County.