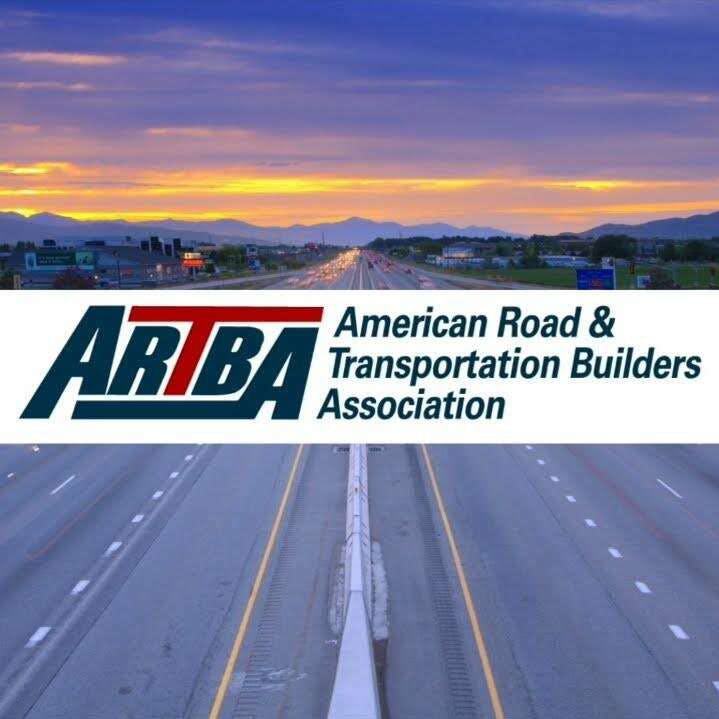 The American Road & Transportation Builders Association's Transportation (ARTBA) Development Foundation presented its first place 2017 Helping Hand Award to Gardner Asphalt Supply and Florida Transportation Builders' Association member companies.
The awards, presented during the ARTBA Foundation awards lunch in Washington, D.C., May 17, recognize "organizations within the transportation industry that have exceptional strategic philanthropic programs that strengthen, build, improve the quality of life and make a positive difference in their communities."
Details of the first, second and third place winners follow.
First Place
Gardner Asphalt Supply LLC and Florida Transportation Builders' Association (FTBA) Member Companies
"Gardner Asphalt Supply employee Jamie Hill came up with the idea to help Northside Christian School in St. Petersburg 'get out from under the mud.' The school's parking lot and surrounding land was unsafe and in dire need of repaving, but the $1.1 million price tag left the project out of reach for the private school.
"Hill worked with Gardner and more than 30 FTBA members to provide services, materials and time to complete the project. The end result: a beautiful and safe parking lot with 350 spaces for faculty, parents and students, as well as LED lighting, new pillars, fencing and 300 trees on the school grounds. The project brought pride to the community, and made a major difference to the school."
Second Place
American Structurepoint, Indianapolis, Indiana
"As part of its 50th anniversary, American Structurepoint was looking to make a significant donation to a major non-profit organization. The winning recipient of the $250,000 investment was the Indianapolis Public Schools 'Project Lead the Way,' a national organization that provides transformative learning for kindergarten through 12th grade students and teachers in Science, Technology, Engineering and Math.
"The gift will enable every Indianapolis public elementary, middle and high school to offer the program and help engage students. It has already helped expand the program from four schools to 11 and from 400 students to more than 1,700 in its first year."
Third Place
Munilla Family Foundation/MCM, Miami, Florida
"Family owned general contractor MCM has operated for nearly 35 years under the philosophy of 'to whom much is given, much is expected.' The company makes it a priority to give back to the community. The Foundation financially supports social initiatives channeled through a close relationship with the United Way of Miami-Dade, including groups like the Archdiocese of Miami, American Cancer Society, and Big Brothers-Big Sisters."
Honorable mention awards
♦ SGL Corporate Community Investment: SGL Constructors, a joint venture of Skanksa, Granite Construction & LANE
♦ Good Guys Committee: WSP USA & the E-470 Public Highway Authority
♦ Louis Berger Philanthropic Initiatives: Louis Berger
♦ 50th Anniversary Days of Service: TranSystems
♦ Kiewit's Hawaii Guideway Project: Kiewit