The Road Improvement Program (TRIP) says the current funding for transportation projects in North Carolina won't be enough to meet the needs of future economic, travel and population growth.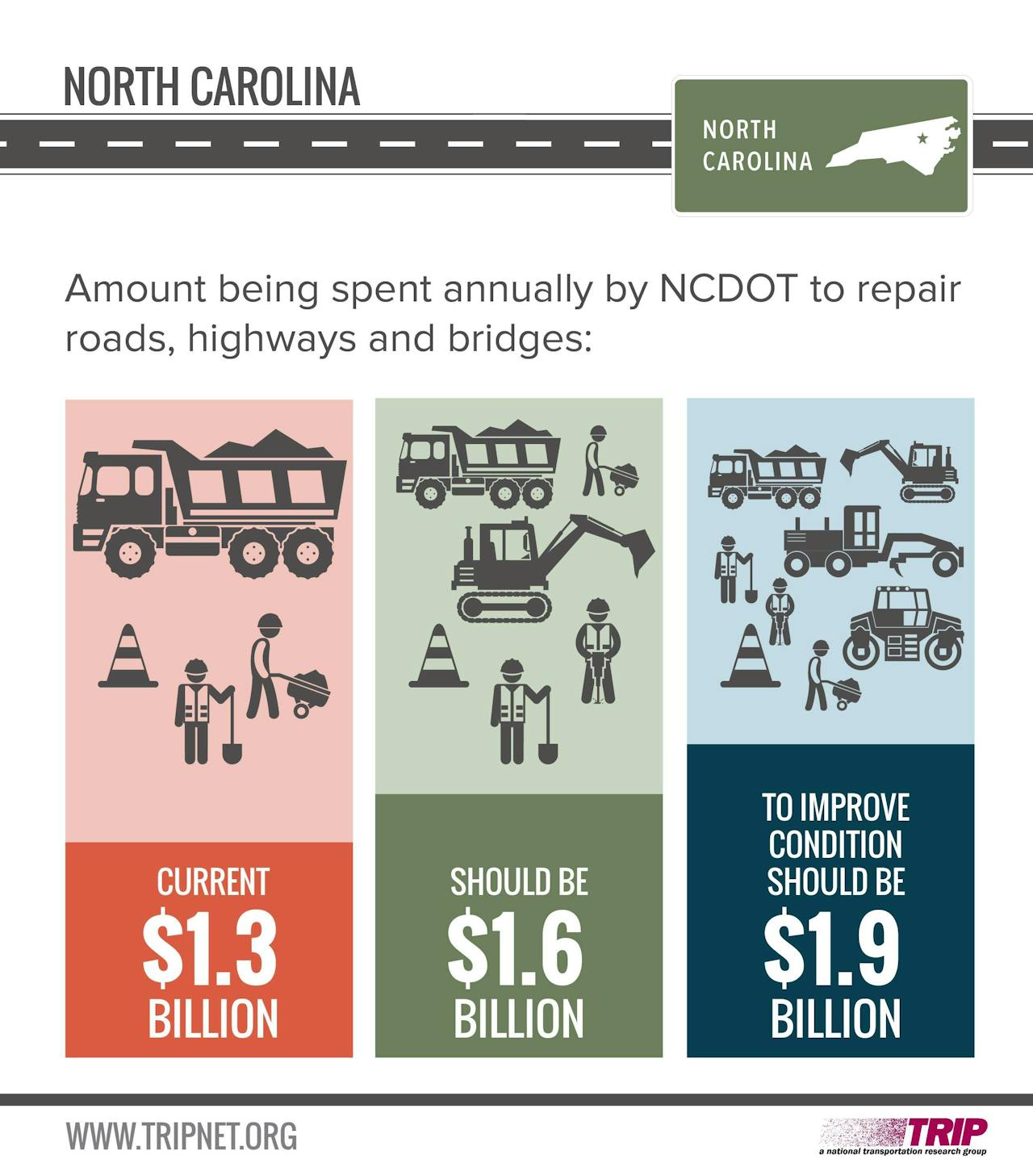 TRIP made this assessment in a new report titled, "Keeping North Carolina Mobile: Progress and Challenges in Providing an Efficient, Safe and Well-Maintained Transportation System." The group says the North Carolina Department of Transportation (NCDOT) will only have funds available for 17 percent of transportation projects needed over the next 10 years at current levels.
The group states NCDOT received $53 billion in requests from state and regional transportation agencies for transportation projects to be included in the 2018-2027 State Transportation Improvement Program (STIP). However, there is only funding available for $9 billion worth of projects. TRIP says NCDOT spends about $1.3 billion each a year on repairing bridges and roads, but needs to spend at least $1.6 billion to maintain condition levels and should spend $1.9 billion to improve conditions.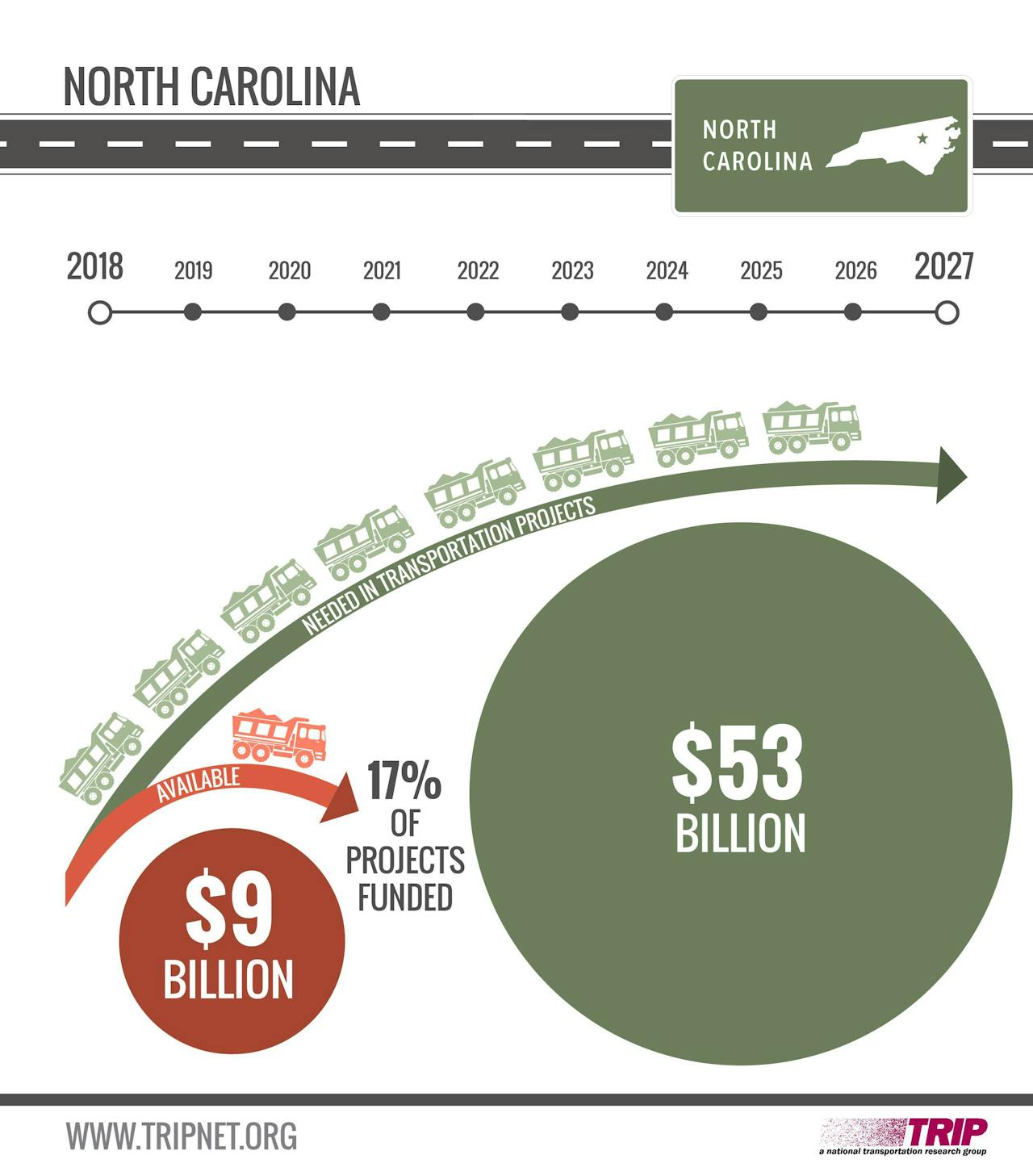 According to TRIP's analysis, the state's population has grown 26 percent since 2000, with another 20 percent to be added by 2035. Also from 2000, the group says vehicle miles traveled (VMT) in the state grew 29 percent, with 10 percent growth realized from 2013 to 2016. By 2030, VMT is project to grow 25-30 percent.
TRIP also finds 18 percent of North Carolina's major locally and state-maintained urban roads and highways are in poor condition, with 26 percent in mediocre condition, 22 percent in fair condition and 34 percent in good condition. One out of every 10 bridges in the state are rated as structurally deficient.
"North Carolina has consistently topped the charts as one of the most competitive states for business. That has not happened by accident," said Lew Ebert, president and CEO of the North Carolina Chamber. "Our state's leaders have been busy investing in our transportation network to meet the current and growing demands of a dynamic state economy. However, to retain current investments and attract new jobs, investments and expansions, North Carolina leaders must continue to find ways to diversify our revenue streams in order to fund the network for the future."