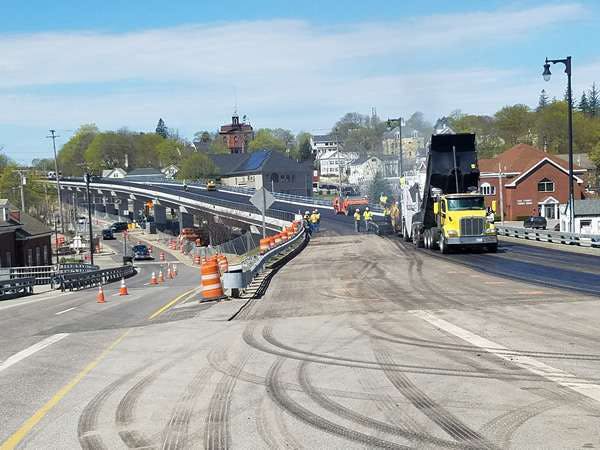 The Maine Department of Transportation (MaineDOT) and contractor Reed & Reed have opened the Bath Viaduct 25 days ahead of schedule, completing it in 195 days. The department says it took 729 days to complete the original structure when it was finished in 1959.
"While we were able to move quickly through the demolition, we know that was not easy for people who live nearby. There's just no way to do that kind of work quietly," says MaineDOT Project Resident Glenn Philbrook. "The team moved forward quickly and because of excellent planning and coordination, we were able to shave almost a month off this phase of work."
Contractor Reed & Reed will to continue to work on surface streets and frontage roads around the viaduct through the end of July.
MaineDOT says work that has been completed on the project so far includes:
♦  Removed and replaced the viaduct roadway, including 1,900 linear feet of roadway made of 20 spans, with 19 piers
♦  Completed repairs to the High Street Bridge
♦  Rebuilt 240 linear feet of rail line underneath the viaduct
♦  Upgraded and constructed more than 1,200 linear feet of sidewalks
♦  Completed Storm Water Separation work, utilizing more than 1,800 feet of pipe