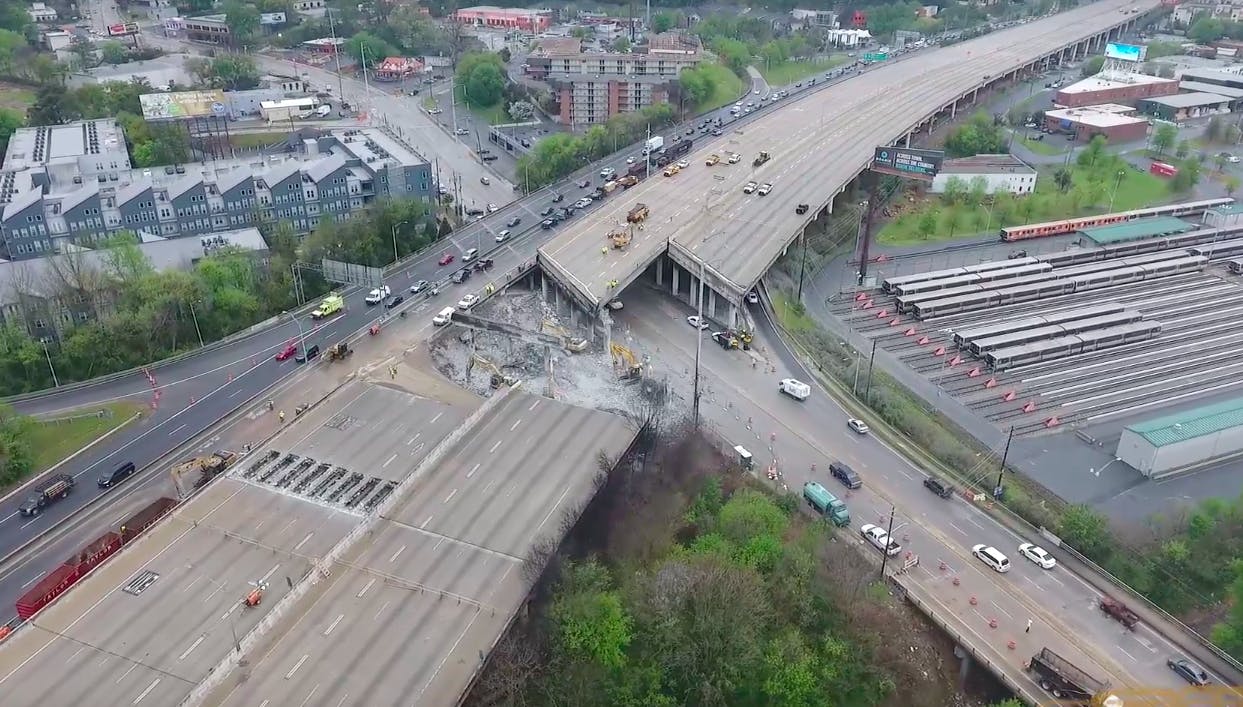 The Georgia Department of Transportation (GDOT) is offering multiple incentives to contractor C.W. Matthews to complete the reconstruction of the I-85 bridges over Piedmont Road in Atlanta in May.
GDOT reported last week it expected the work to rebuild the collapsed sections of I-85 would be finished by June 15. GDOT Director of Construction Marc Mastronardi announced last week the department would be reviewing incentive options.
The agency is offering an additional $1.5 million to the contractor if the work is completed by May 25, an additional $2 million if completed by May 21, and an additional $200,000 for each day completed before May 21, with a maximum amount of $3.1 million.
"We are pleased to award the contract to a Georgia-based company that has continued to do exceptional work for Georgia DOT and the people of Georgia over the years," says GDOT Commissioner Russell McMurry. "In addition, at the direction of Gov. (Nathan) Deal, we have incorporated early completion incentives into this agreement, similar to those that are often offered in the private sector."
Construction progress on the project so far includes pouring all 13 columns that support the bridge structure, pouring of concrete for the bridge caps in process, and casting of one-third of the roughly 60 beams needed for the project.
"I've talked to the White House and the USDOT and we've been assured that all federal hindrances or things that would cause this to have any kind of slowdown at all will be dealt with," says Sen. David Pardue (R-Georgia) upon touring the construction site. "It's all hands on deck."