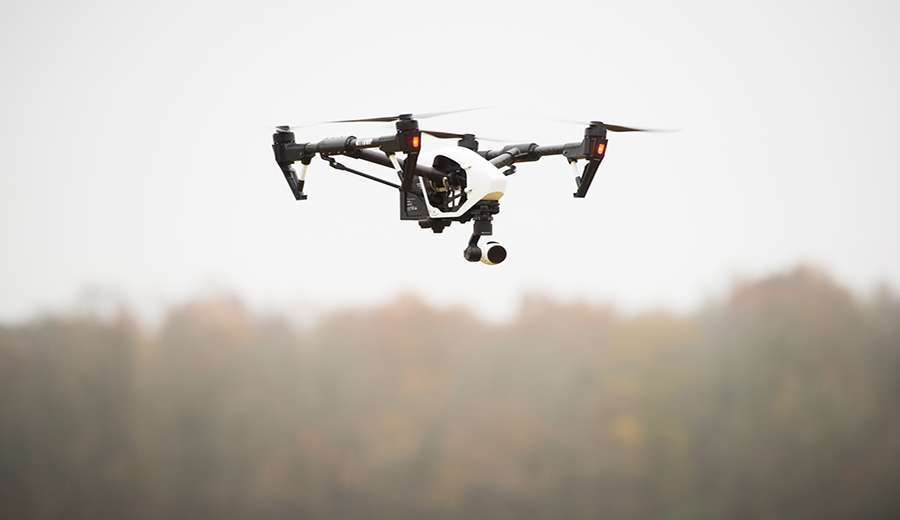 The North Carolina Department of Transportation (NCDOT) has created a set of best practices and recommended policies for agencies using drones in disaster and emergency response situations.
The agency developed a final report on these policies following a workshop on the subject put on by NCDOT's Division of Aviation earlier this year.
"The exercise produced several key findings and recommendations that support the immediate, safe integration of drones into the National Airspace System," says NCDOT Aviation Division Director Bobby Walston. "This will make our state's public agencies more effective as drone operations become more routine."
Advantages of using drones in disaster response outlined by NCDOT include:
Navigating unreachable locations more closely and easily compared to larger aircraft
Providing a quicker response time
Taking away the human risk that can come with operating larger aircraft
Conducting search and rescue less expensively
The following are best practices established under the Planning Your Program category.
Evaluate business and procurement models for acquisition and staf ng requirements thoroughly before starting a UAS program.
Develop a UAS Incident Response Pocket Guide.
Have local Temporary Flight Restrictions, Special Use Airspace, and process speci cs mapped out and routinely updated to support the potential impacted mission areas within the agency's jurisdiction.
Have pre-vetted vendors, assets, and operators documented to ensure safety and adherence to rules and regulations.
Establish a "Volunteer Aircraft Policy" for the agency to address unof cial and not-authorized aircraft.
Agencies should educate the public about any UAS Program plans including aircraft capabilities, sensors, and the types of activities the UAS
will perform, expected outcomes, and the risk mitigations implemented to ensure public safety. This education process should start early in
the decision making process to include public comment opportunities and participation.
Run a time-sensitive Public Affairs campaign educating the public on safe operations and consequences of unauthorized interference with manned and unmanned aircraft PRIOR to events like hurricanes.
The complete two-page NCDOT best practices document is available here.
"The need for this type of exercise has never been stronger," Walston says. "Ensuring the use of this technology is properly coordinated is top priority in guaranteeing operations are conducted safely and effectively."
NCDOT has authority to implement and manage regulations that pertain to state laws concerning drone operations within North Carolina.