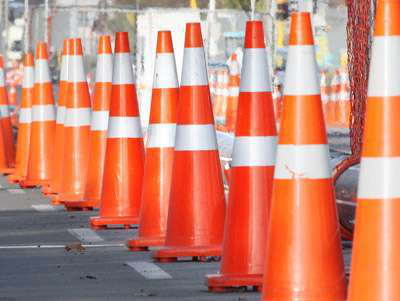 The Rhode Island Department of Transportation (RIDOT) has asked the Federal Highway Administration (FHWA) to rescind its Transportation Investment Generating Economic Recovery (TIGER) grant for the Rhode Island Travel Plaza and Transit Center. The grant was for $9 million.
RIDOT said it decided to pull the application following concerns from project area residents as well as "sensitive environmental findings" from the location. The area in question is along Interstate 95, west of Route 3 in Hopkinton.
The site was found to be within a groundwater reservoir district, so the development would have been above an aquifer, plus wetlands were delineated along server areas within the proposed parcel of land for the project. Archaeological surveys also indicated there were three Narragansett Indian cemeteries and historical artifacts "of great significance" on the property.
"This was the right decision to make for several reasons," says RIDOT Director Peter Alviti. "First, we wanted to do what was best for Hopkinton. We understand that the residents treasure the rural nature of their town and they want to keep it that way. Secondly, in light of the findings that came from the environmental site assessments and archaeological review there were other concerns. Finally, in our meetings with FHWA, it was clear that the environmental and social challenges of this project would make it difficult to go through the environmental assessment process in a timely manner."
RIDOT has already budgeted $3 million for the project, but will use part of the funds to work on the existing Welcome Center on I-95, to install electrical pods for truckers to plug in at night for "warmth and light" and additional parking bays for trucks. The remaining funds will be used for various accelerated bridge construction and repair, the agency reports.