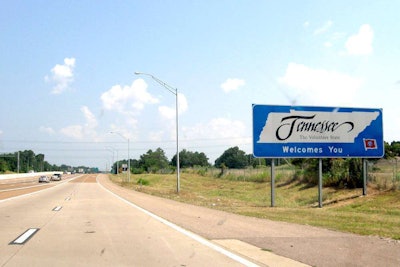 The Tennessee Department of Transportation (TDOT) recently held a dynamic message sign contest, and the winners were announced Monday according to a department press release. The top five messages include the following:
"Do your duty. Seatbelt your booty!"
"Use your blinking blinker!"
"Be kind. Don't ride my behind."
"In a hurry? Shoulda left early. Slow down!"
"We've upped our road safety, so up yours."
TDOT officials issued a statement saying more than 2,000 entries were submitted and nearly 8,000 votes were cast for the 15 finalist messages. The top message, "Do your duty. Seatbelt your booty!" is being displayed on message boards this week, and the other top messages will be rotated throughout the year.
The following three honorable mentions will also be placed in rotation:
"Smashville is a rink thing, not a drink thing!"
"Don't let Halloween end in horror. Drive sober."
"March madness. For the hardwood, not the highway."
"We received such creative messages this year," said TDOT Commissioner John Schroer, thanking the participants, according to the news agency. "TDOT is honored to partner with the public to raise safety awareness. Even if a submission didn't win, there's still a chance that message may be seen periodically on our DMS boards."