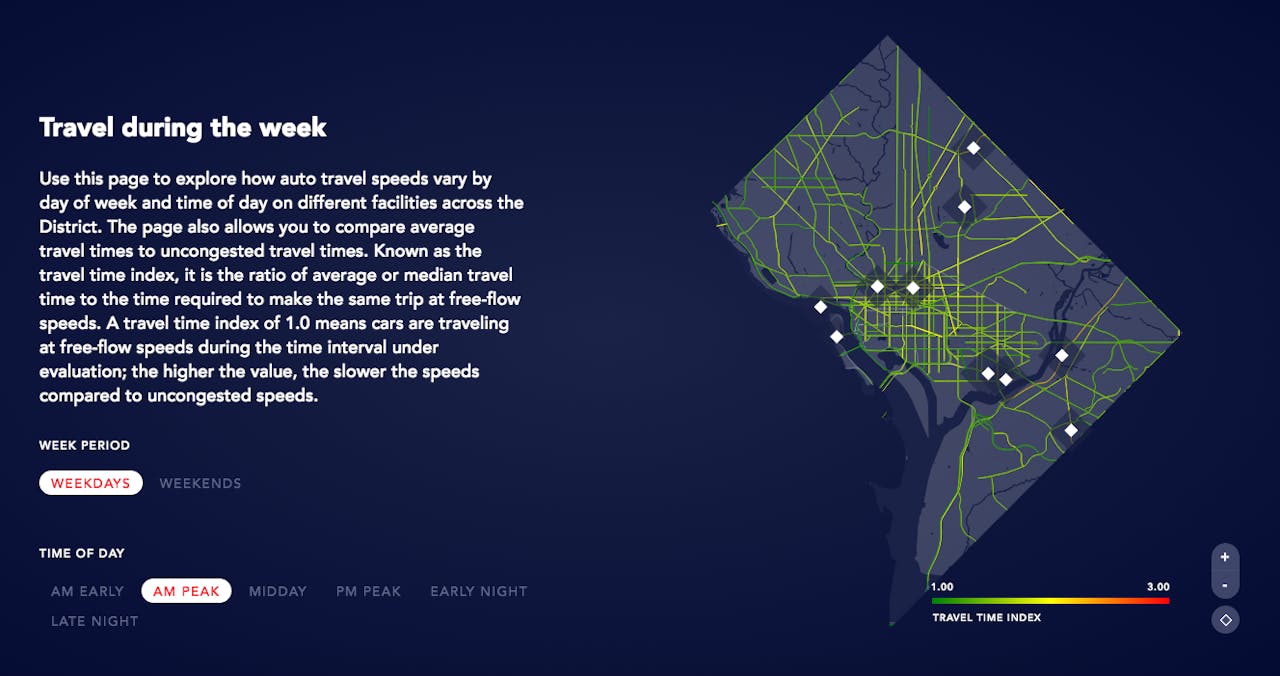 The Washington, D.C., District Department of Transportation (DDOT) has launched a new website to offer a look at the performance of the area's transportation system, including traffic congestion.
The site, District Mobility, shows the state of mobility for surface transportation and details the agency's recommendations for infrastructure needs to meet demand in the area. It is part of the District Mobility Project, which was created to "increase understanding of mobility issues in the District and define a program of improvements to address them."
"The goal of the District Mobility Project is to better quantify and qualify the state of the District's transportation system performance from a holistic, multimodal perspective," says DDOT Director Leif Dormsjo. "The interactive, data-rich design of District Mobility provides an innovative platform for sharing the state of mobility and DDOT's progress towards reducing congestion on our roads."
DDOT says the District Mobility Project uses transportation data for multiple modes (walking, bicycling, transit, and driving) to inform "short- and long-term investment strategies."
This data, along with the recommendations, are available through the website and a District Mobility Report.
"By highlighting areas with high congestion, low reliability, and poor accessibility, District Mobility shows where DDOT will target near-term investments to improve multimodal mobility," the agency reports.