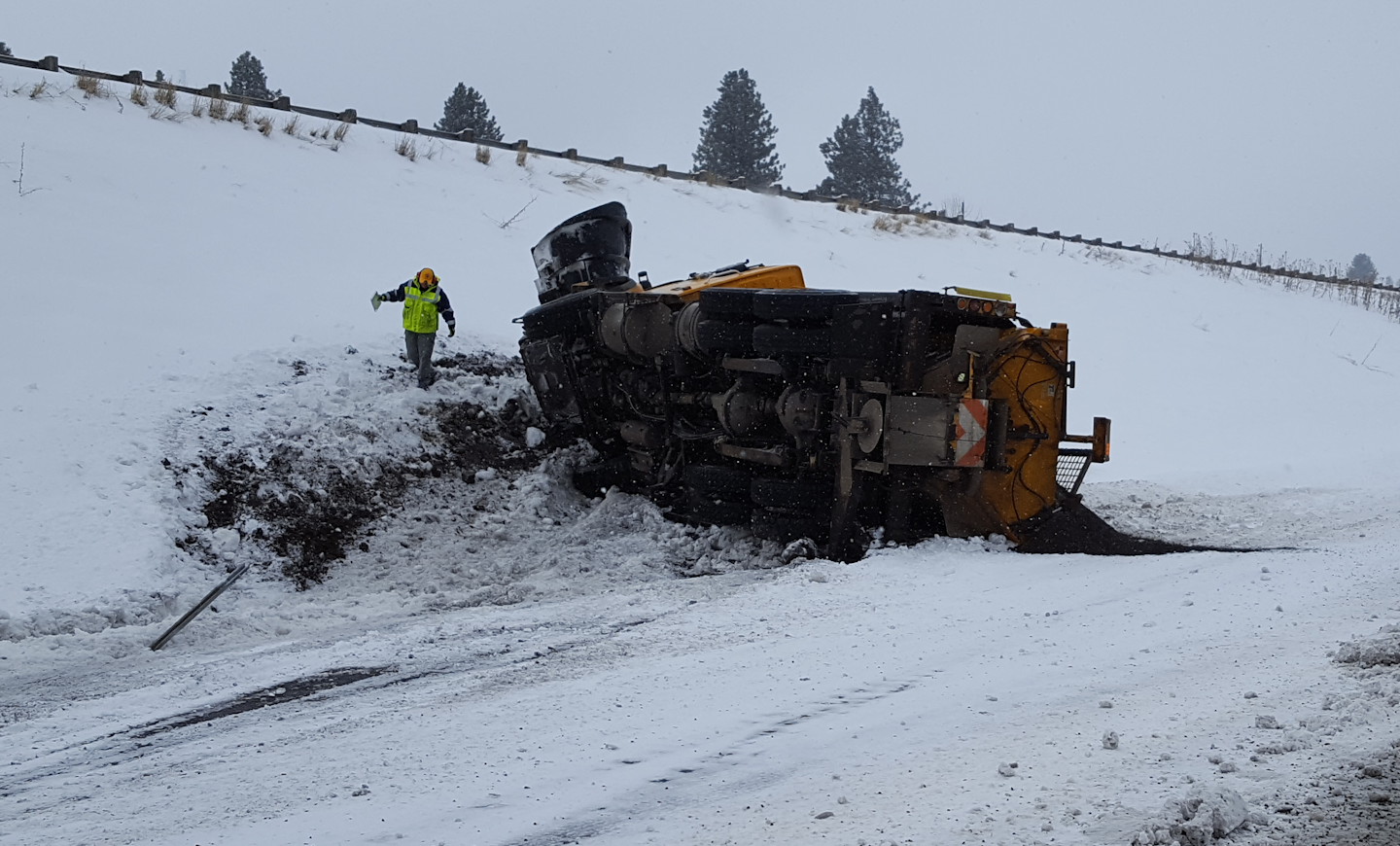 An Oregon Department of Transportation (ODOT) snowplow truck and a commercial truck collided on I-84 last week causing the ODOT vehicle to roll over to its side.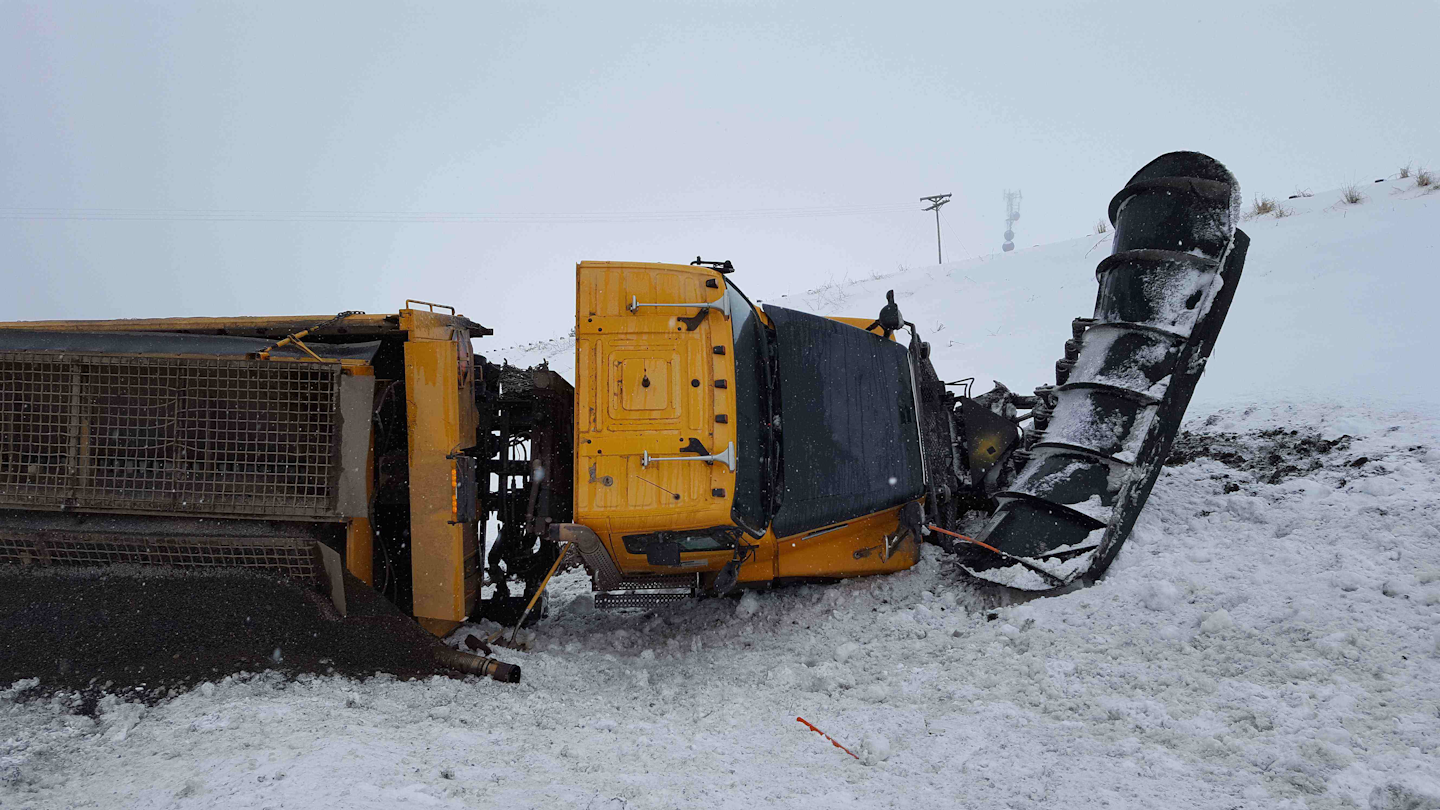 ODOT reports the commercial truck driver was attempting to pass the snowplow on the right and clipped the plow wing on the passenger side. Both vehicles had to be towed from the incident location.
ODOT says the commercial truck driver was cited for "Unsafe Passing on the Right." It is against the law in Oregon to pass snowplows on the right when they are in the act of plowing. No injuries were reported.
ODOT's tips for motorists when encountering snowplows during winter driving conditions include:
Keep a safe distance from plows and sanders
It's illegal to pass a snowplow on the right on state highways. On most Oregon highways, snowplows have "wing" plows that stick out more than eight feet from the right front edge of the truck. The snow being plowed or blown off the road can contain rocks and other debris that can damage vehicles.
Drivers who try to pass on the right when a snowplow is in operation run the risk of damaging their vehicles, hitting the snowplow or running off the road and into a snow bank or guardrail.
Trying to pass a plow on the left also has its problems. The road behind the snowplow is in much better condition than the road ahead. If conditions are severe enough to require the attention of a snowplow, drivers should use extra care when trying to accelerate and pass other vehicles. Ruts in the snow can grab tires; icy conditions make it difficult to control any vehicle at higher speeds.
Drivers should give winter maintenance vehicles such as plows and sanders a wide berth. They do not travel at high speeds and other vehicles quickly overtake them. Plows and sanding trucks pull over periodically to let traffic pass. The best advice is to stay at least three car lengths behind and give yourself more time to get where you are going.