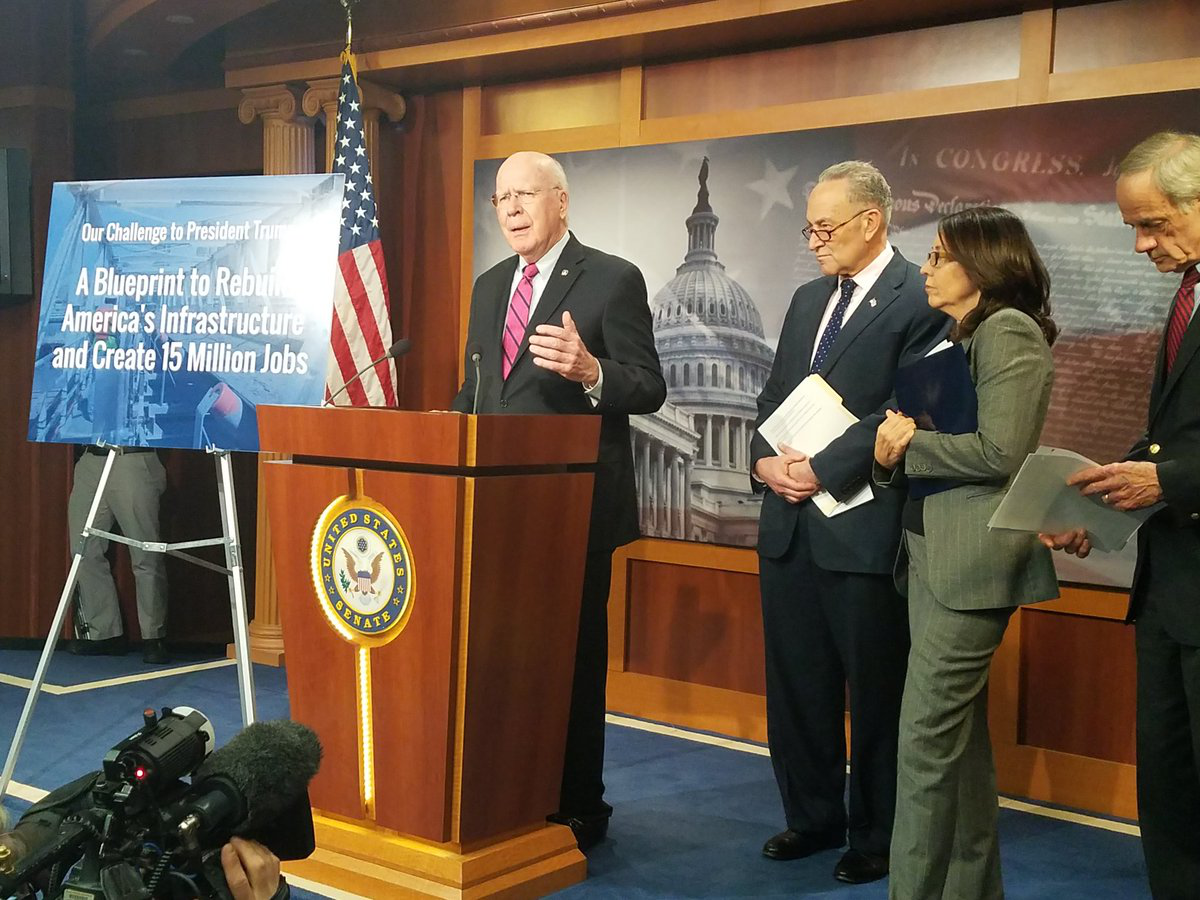 Democrats in the Senate, led by Charles Schumer (D-New York), have proposed a 10-year $1 trillion infrastructure plan that would include $210 billion for roads and bridges.
In addition, officials say the plan could create 15 million jobs, hence the name of the proposal "A Blueprint to Rebuild America's Infrastructure and Create 15 Million Jobs."
President Donald Trump has previously stated his goal for a transportation plan, which would also target $1 trillion in spending.
"We're challenging President Trump to support our plan," Schumer says in a report by The Hill. "He campaigned on a promise of bigger and better infrastructure. This plan is the way to make it happen."
No details were released on how the plan would be funded. Other portions of the proposal include $200 billion fund for "vital" infrastructure projects, $180 billion for transit projects, $100 billion for energy infrastructure, $75 billion for building schools and $70 billion for ports, airports and waterway projects.
Joining Schumer in announcing the proposal were Bernie Sanders (I-Vermont), Pat Leahy (D-Vermont), Tom Carper (D-Delaware), Bill Nelson (D-Florida) and Maria Cantwell (D-Washington).
American Road & Transportation Builders Association President & CEO Pete Ruane says while it is encouraging that both the president and Senate Democrats want to invest in transportation infrastructure, there needs to be a viable way to pay for the plans.
"Addressing the nation's critical transportation needs in a meaningful way will require real, recurring, dedicated revenue streams that are complemented by private investment," he says in a statement. "For that reason, transportation revenue and tax reform should be an integral component of the comprehensive tax reform package being developed by the administration and Congress."