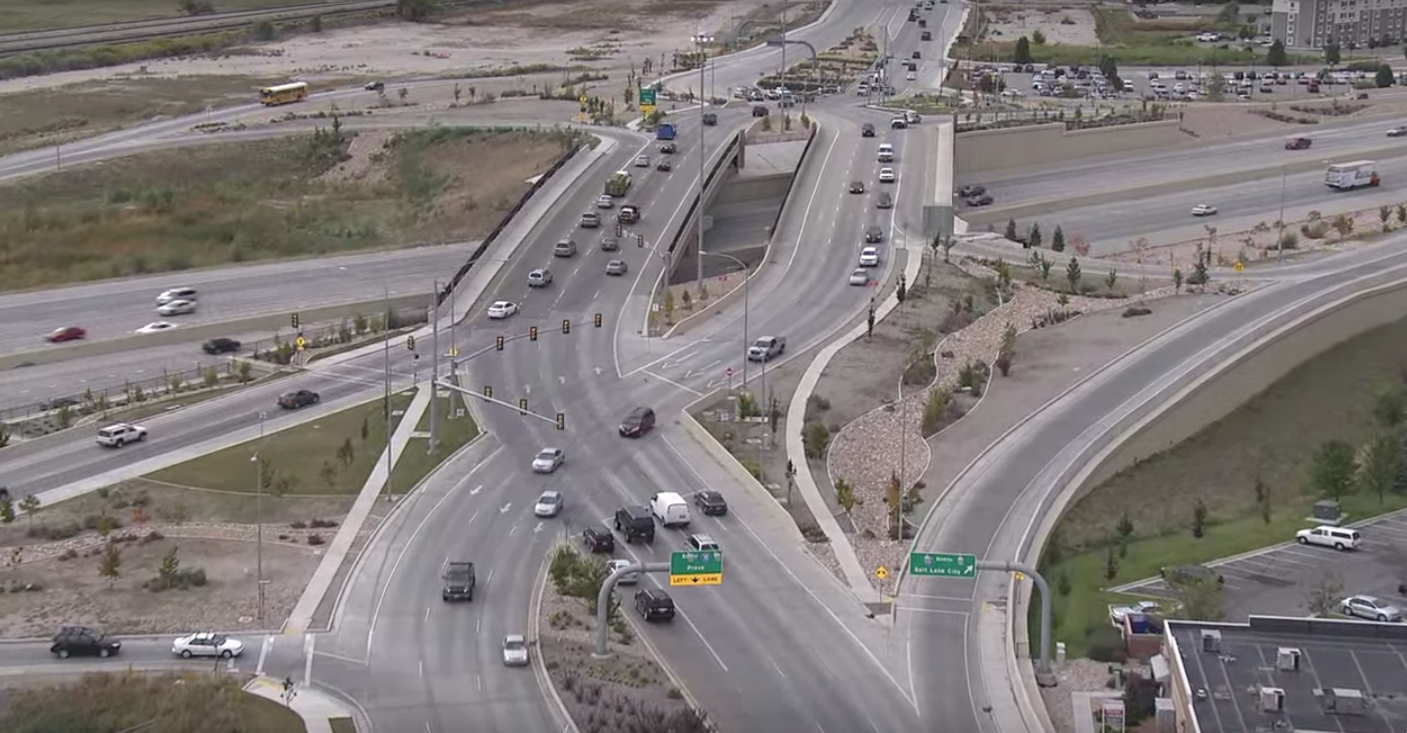 The Georgia Department of Transportation plans to open the state's first diverging diamond interchange (DDI) outside of metropolitan Atlanta on Jan. 15 at the intersection of I-95 and SR 21 at Exit 109.
DDIs, one of a few new alternative interchange designs being implemented in the U.S., eliminate left turns that have to clear opposing traffic, a design that is useful in high-traffic areas. They can cut down on congestion, improve safety, and move traffic along faster than traditional interchanges. The Missouri Department of Transportation installed the first DDI in the country in Springfield in 2009.
The contractor, R.B. Baker Construction, plans to detour traffic on SR 21 beginning at 9 p.m. Jan. 13 to handle the changeover to the DDI. The $6.3 million project is the only DDI in the state to offer a triple-left turn capability.
"The innovative design of the DDI offers a relatively inexpensive and time saving approach to improving traffic at this intersection compared to widening SR 21 and rebuilding the I-95 overpass," says District Construction Engineer Cory Knox.
The interchange redesign also added an auxiliary lane on northbound and southbound I-95 and reconfigured SR 21 from Hendley Road to SR 30.
More details on this project and additional DDI projects in Georgia are available here.