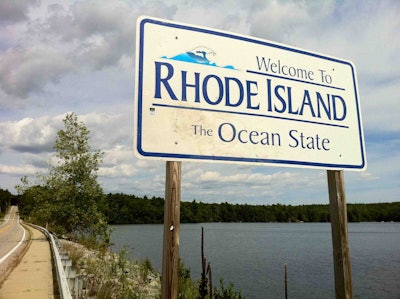 The Rhode Island Department of Transportation (RIDOT) recently held a ceremony to honor the early completion of a resurfacing project on Route 138 in the South Kingstown area.
RIDOT has recently had a string of early and on-budget project completions as it charges ahead through a department revamping of how it prioritizes and completes projects.
This project involved resurfacing 1.5 miles of roadway at a cost of $1.1 million. It included work, which began in September, on roadway that passes through "the heart of historic Kingston village and the Kingston Railroad Bridge."
"For the second week in a row, we're pleased to visit South County to deliver the good news that we've completed work ahead of schedule," RIDOT Director Peter Alviti Jr. says. "With thousands of people using Route 138 every day, we at RIDOT understand the importance of making sure our roadways create a positive first impression for the state."
"I am pleased to have delivered federal funding to help make our roadways safer and smoother," says U.S. Sen. Jack Reed. Reed, who attended the ceremony, is the Ranking Member of the Transportation, Housing and Urban Development, and Related Agencies (THUD) Appropriations Subcommittee, and secured $12 million in federal funds for road improvements along Route 138.
"Ensuring all our streets and roads are in good condition takes an ongoing team effort and significant investment. I commend RIDOT and Governor Raimondo for taking concrete steps to advance transportation projects like this and I will continue working at the federal level to help rebuild and enhance our transportation infrastructure," Reed says.